LEGO Star Wars: Jabba's Palace diorama rumored for 2023
Sep 19, 2022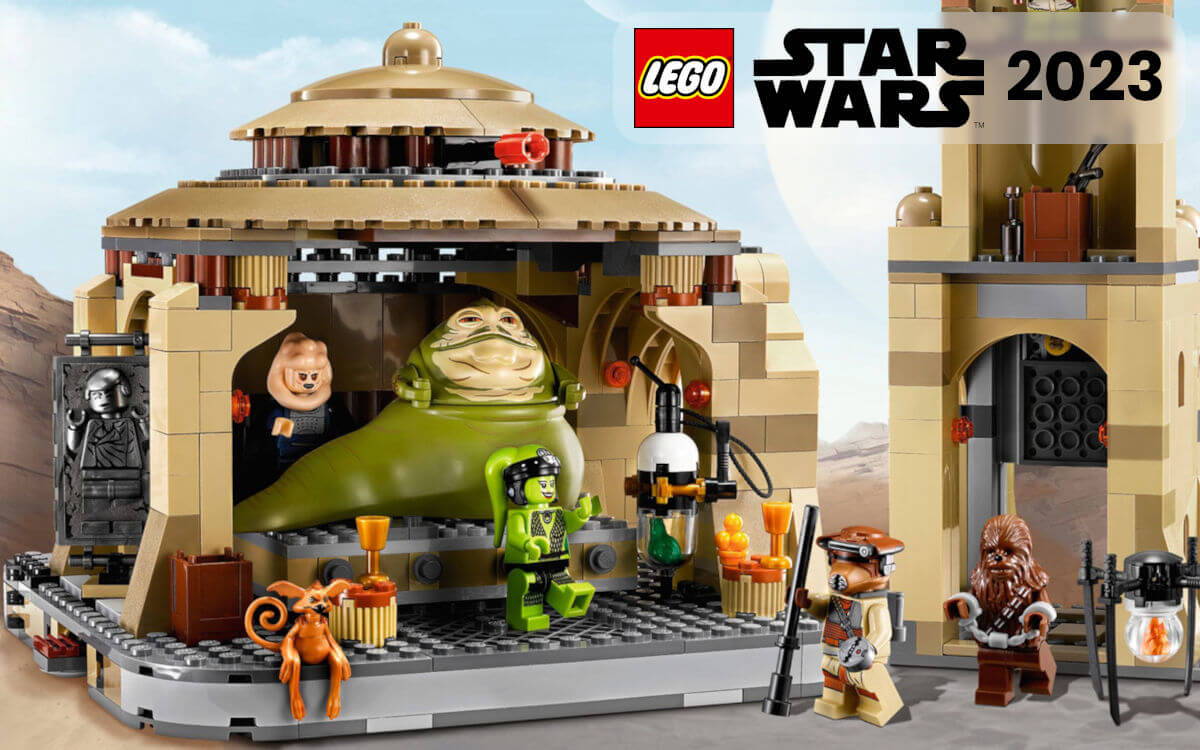 Already a few weeks ago first detailed information about the 2023 Star Wars sets appeared. Now there are more rumors about another new LEGO Star Wars diorama to be released next year.
As german site StoneWars reports, the set will be no less than a diorama of Jabba the Hutt's Palace, or more precisely, his throne room from Return of the Jedi.
Accordingly, the set will also contain some nice Minifigures. Probably 5-6 figures are supposed to be included here. Among these, there will most likely be an implementation of Jabba himself and the bounty hunter Boushh aka Leia again after a long time. In addition, of course, Jabba's henchman Bib Fortuna shouldn't be missing.
Unfortunately, we don't know anything about the piece count of the set at the moment, but it should be released at a price of $99.99.
Jabba's Throne Room is said to be released on May 1st or late April and could possibly replace the previously rumored Death Star Throne Room diorama or appear alongside it under an as yet unassigned set number.
As soon as it is known whether both sets will be released together or just one and under which number, we will of course inform you about it. If you are eager for all the latest information about the new Star Wars sets, take a look at our 2023 Star Wars set list, which we update regularly.
Name: Jabba's Palace
Set Number: 75352?
Pieces: ?
Minifigures: 5-6
Release: May 1st/April 2023
Price: $99.99