LEGO Star Wars: AT-TE & Justifier revealed
Jun 19, 2022
Comments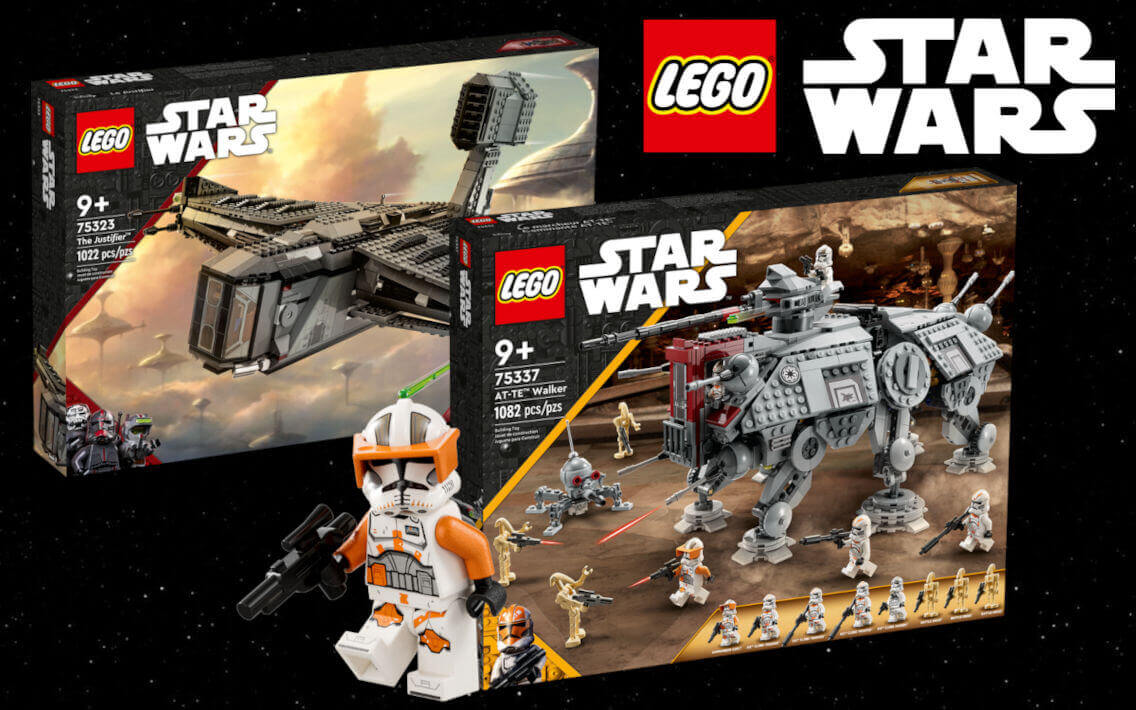 In addition to many other innovations, 2 new LEGO Star Wars sets have officially been revealed at this year's LEGO CON. After the first leaks of the Minifigures of both sets, we finally have the official pictures of the AT-TE Walker, long awaited by many fans, and the Justifier, Cad Bane's ship from the Bad Batch.
AT-TE Walker (75337)
Unlike the one from 2013, the new AT-TE Walker isn't based on Attack of the Clones, but instead on the Battle of Utapau from Episode 3. Therefore the set includes 5 Phase II Clone troopers in total, three 212th troopers, a Clone gunner and for the first time, a Commander Cody Minifigure. On the Separatist side, a brick built Dwarf Spider Droid and 3 Battle Droids are included.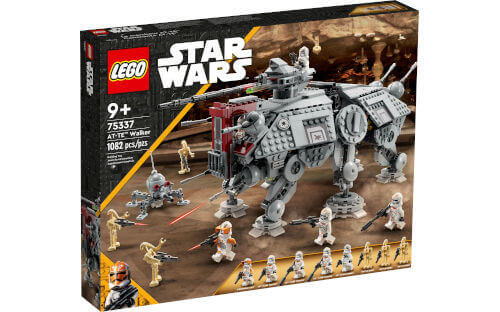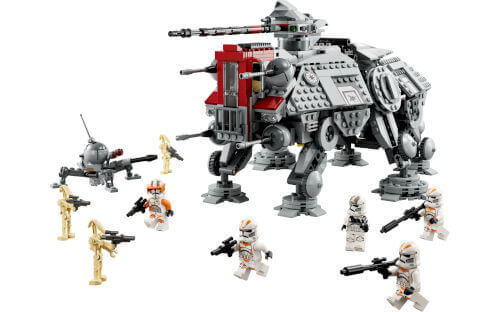 A lot of the set's design is inspired by the 2013 AT-TE, still there are a few changes, among other things, the feet are now smaller and more detailed. Despite the similarity to the old set, the new AT-TE will cost $40 more at $139.99. Consisting of 1082 pieces, the set will be available from August 1st.
Name: AT-TE Walker
Set Number: 75337
Pieces: 1082
Minifigures: 8
Release: August 1st
Price: $139.99
The Justifier (75323)
The new Star Wars set The Justifier is the first implementation of Cad Bane's ship from the Bad Batch series in LEGO form. It consists of 1022 pieces and includes Hunter, Fennec Shand and Omega, who in the series gets captured by bounty hunter Cad Bane, who is also included as a Minifigure.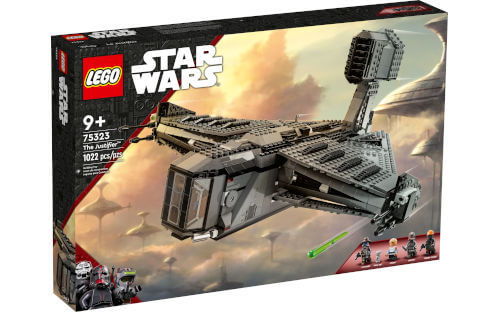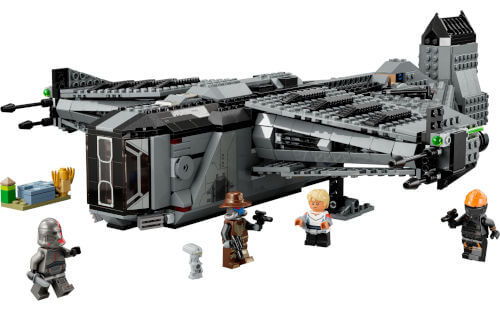 In addition to the cockpit and a prisoner cell, a cargo hatch is installed at the rear of the spaceship. The landing gear and the rear drive of the ship can be folded in and out by a mechanism. The set will be released on August 1st at a price of $169.99.
Name: The Justifier
Set Number: 75323
Pieces: 1022
Minifigures: 4
Release: August 1st
Price: $169.99