LEGO Ideas Motorized Lighthouse revealed
Aug 18, 2022
Comments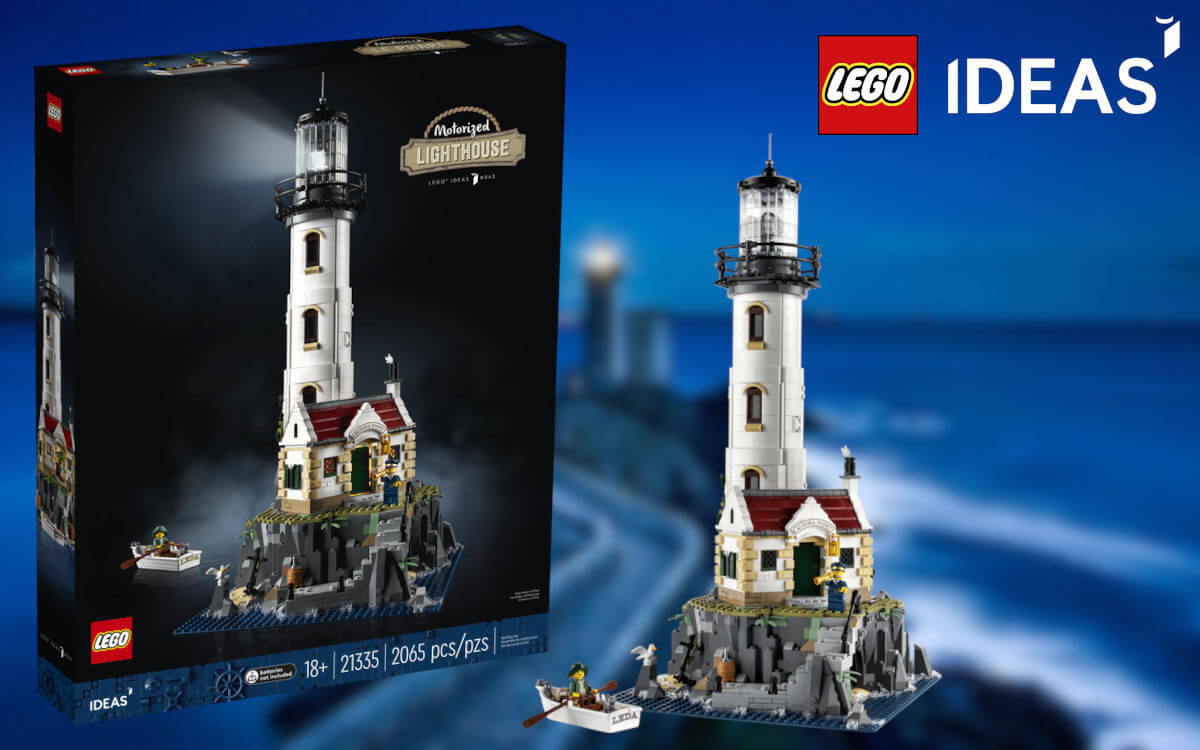 Just about a week ago a first leaked image of the new LEGO Ideas Motorized Lighthouse surfaced. Now the set has also officially been revealed by LEGO and we can take a closer look at it.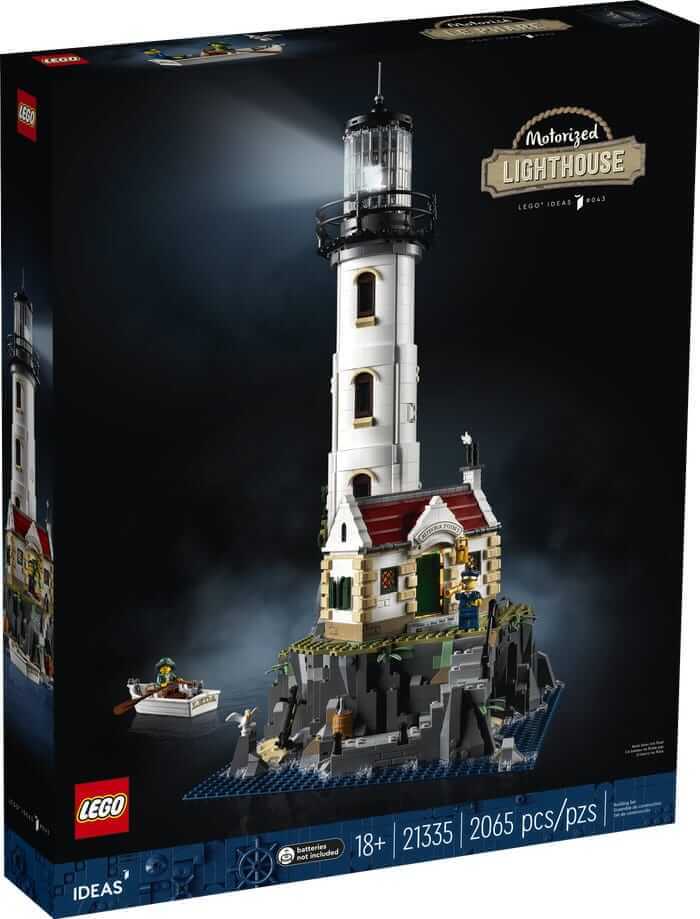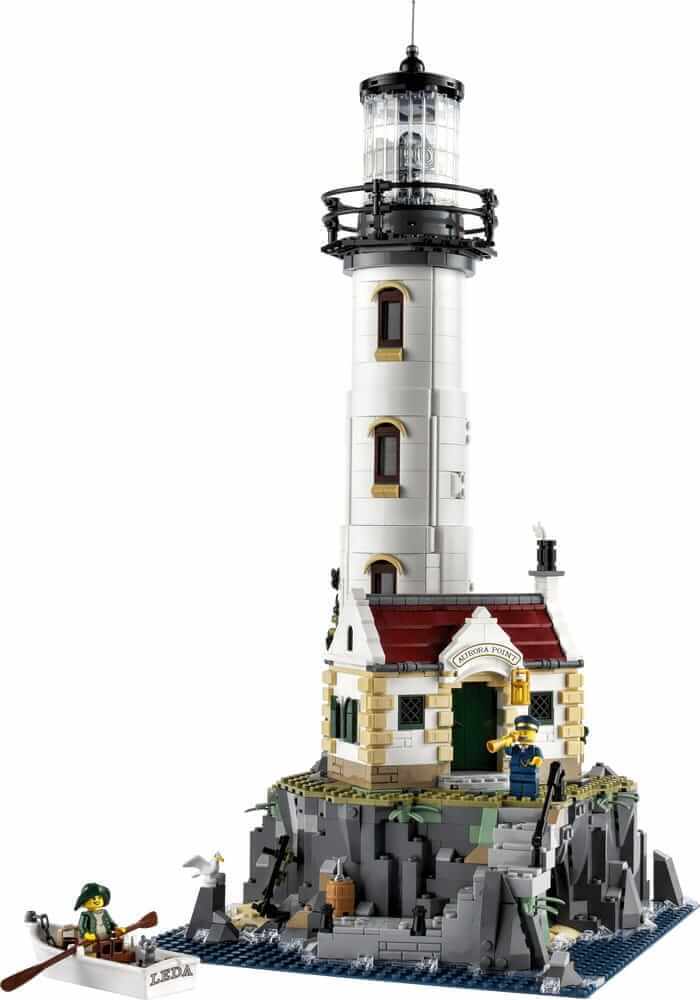 The 54 cm high lighthouse and the associated hut of the lighthouse keeper next to it are built on a large rock, in which a small cave is embedded which contains a treasure. A small stone staircase leads from the shore to the lighthouse keeper's hut whose roof can be removed to take a look inside.
In the hut there is a small kitchen with a glowing fireplace as well as some food and tools. The lighthouse keeper himself is of course also included as a Minifigure as well as a sailor.
The lighthouse itself has a total of 4 floors over which a ladder leads to the top. This is where the motorized light is attached, which is activated by an LED, a medium motor and the associated battery box.
The 2065 pieces that make up the set also include a small boat that can dock at the shore of the lighthouse. Unlike other LEGO Ideas sets such as the Home Alone House, the lighthouse's price tag of $299.99 seems quite high in relation to its piece count. The new Ideas set will initially be available exclusively from LEGO from September 1st.
Name: Motorized Lighthouse
Set Number: 21335
Pieces: 2065
Minifigures: 2
Release: September 1st
Price: $299.99