LEGO 2024 Modular Building: 10326 Natural History Museum coming
Oct 6, 2023
12 Comments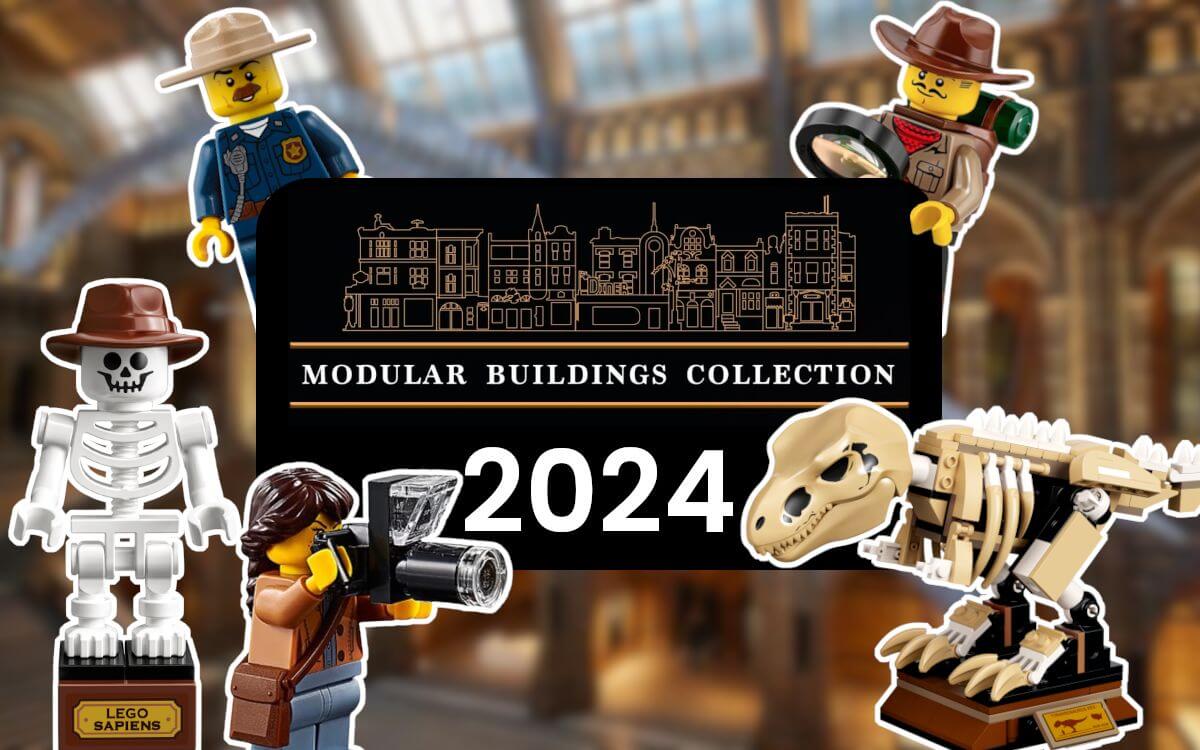 Although we already know of many new 2024 LEGO sets, there is still plenty of information missing.
Probably one of the most anticipated and important of the yet unknown sets was the 2024 Modular Building. About which we now finally have first information as well as its name!
Just like every year, the Modular Building will be released on January 1st. The 2024 one however will be a special one this time, since it'll be the biggest ever, consisting of a total of 4014 pieces at a price of $299.99.
According to the now known name of the set, we'll get a large museum at the beginning of next year! More precisely, the building will be a museum about natural history.
The base of the museum is 48 studs wide and 32 studs deep. Located in the entrance hall inside the set is a large skeleton of a Brachiosaurus. On the first floor there's an exhibition about natural history.
Going up further inside the building, artifacts about science and space are displayed on the second floor of the set. Including a few interesting references to old LEGO sets. The office of the museum curator is also located at the top of the building.
The set will include a total of 7 Minifigures. Probably including the curator and presumably some visitors, vendors and possibly also security guards of the museum.
Name: Natural History Museum
Set Number: 10326
Release: January 1st
Price: $299.99
Pieces: 4014
Minifigures: 7
What do you think about this first info about the 2024 Modular Building? Let us know in the comments!