LEGO Ideas 21344 Orient Express revealed: All images & info!
Nov 16, 2023
28 Comments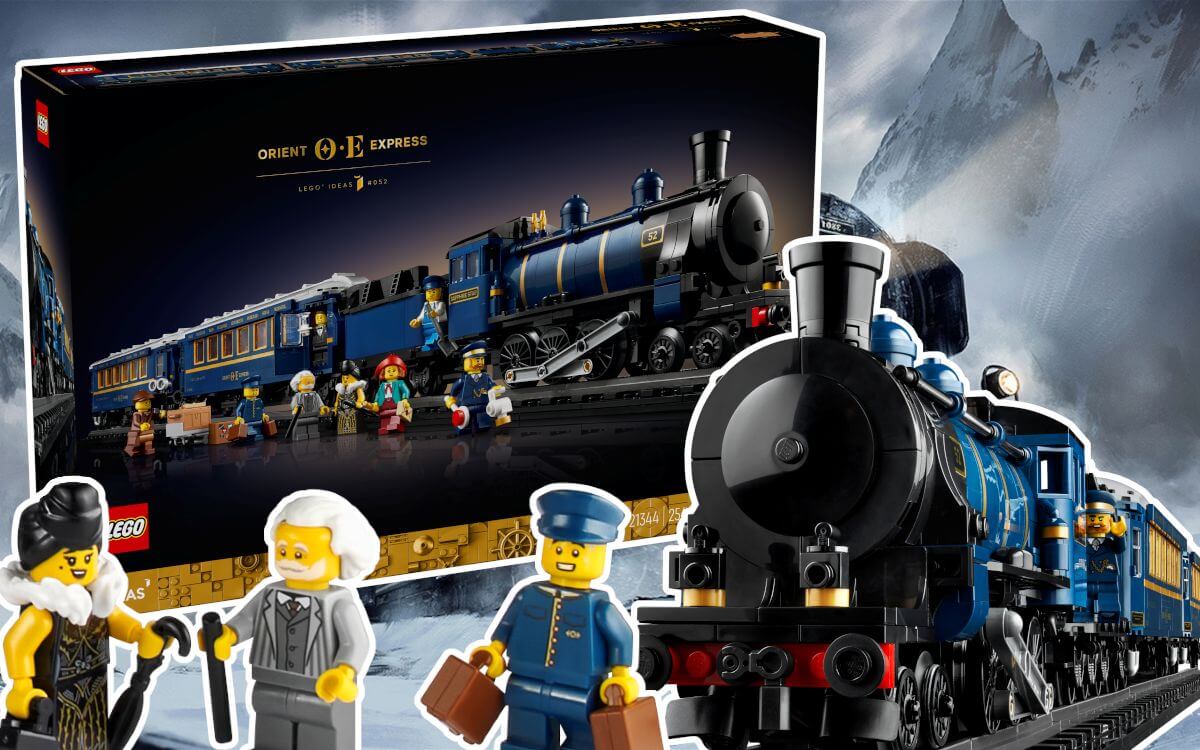 Following first catalog leaks of the set about a month ago, the new LEGO Orient Express has now finally been officially revealed on the LEGO website! So we've updated this post with the new images and information about the upcoming LEGO train!
The Orient Express will be released on December 1st and will therefore be the last Ideas set of the year ahead of the Polaroid Camera coming in January 2024.
The 2540 piece set consists of the locomotive itself, the tender and two wagons. Particularly the front part of the train of the final set deviated significantly from the original fan design.
The roofs of both wagons can be removed to reveal the train's famous interior. The first one has the on-board restaurant with a few tables and a counter with a big map hanging on the wall behind it. The back wagon contains a passenger compartment with a bed, sofa and a small bathroom.
To bring some life into the interior of the Orient Express, the set also contains 8 Minifigures. Including passengers, a conductor and a waiter. The set which will cost $299.99 also includes some tracks on which the train stands, having a total length of 116cm.
Name: The Orient Express Train
Set Number: 21344
Release: December 1st
Price: $299.99
Pieces: 2540
Minifigures: 8
What do you think about the new LEGO Orient Express? Let us know in the comments!