LEGO Star Wars 75357: Ghost & Phantom II revealed
Jul 8, 2023
Comments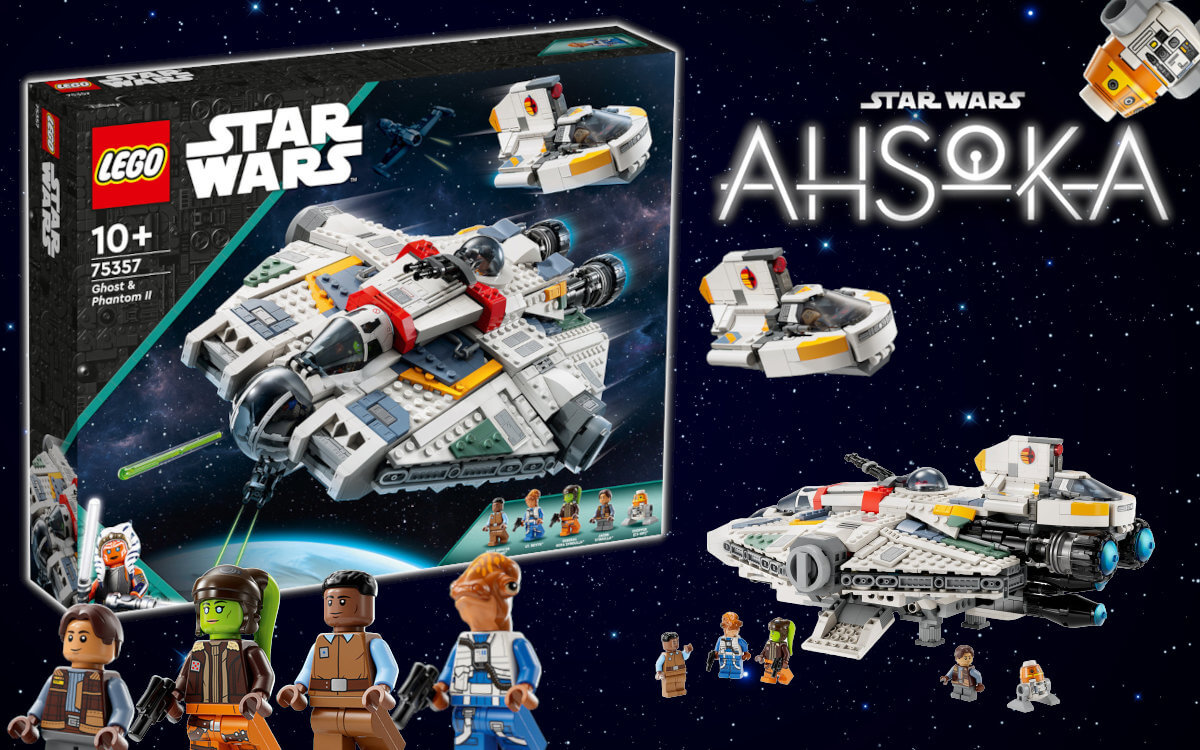 Already a few months ago first rumors about the LEGO Star Wars summer and fall sets for 2023 surfaced.
Among the rumors were also ones of remakes of some very coveted sets. Surely one of those, the Ghost, has now been revealed and we can take a look at the images of the set.
The reissue of the Ghost as a LEGO set will not be based on Star Wars Rebels this time, but instead will be released on September 1st on the occasion of the new Ahsoka series.
A special feature in comparison to the old set is that the new one not only includes the Ghost itself, but also a small Phantom II. The ship can land on the back of the Ghost and be docked there.
Among the 1394 pieces that the set consists of are also 5 Minifigures: First Officer Hawkins, Lt. Beyta, Hera Syndulla, Jacen & Chopper. The Ghost will be available for $159.99.
Name: Ghost & Phantom II
Set Number: 75357
Pieces: 1394
Minifigures: 5
Release: September 1st
Price: $159.99