LEGO Star Wars 2024 Clones & Droids Battle Pack: First Glimpse
Nov 21, 2023
5 Comments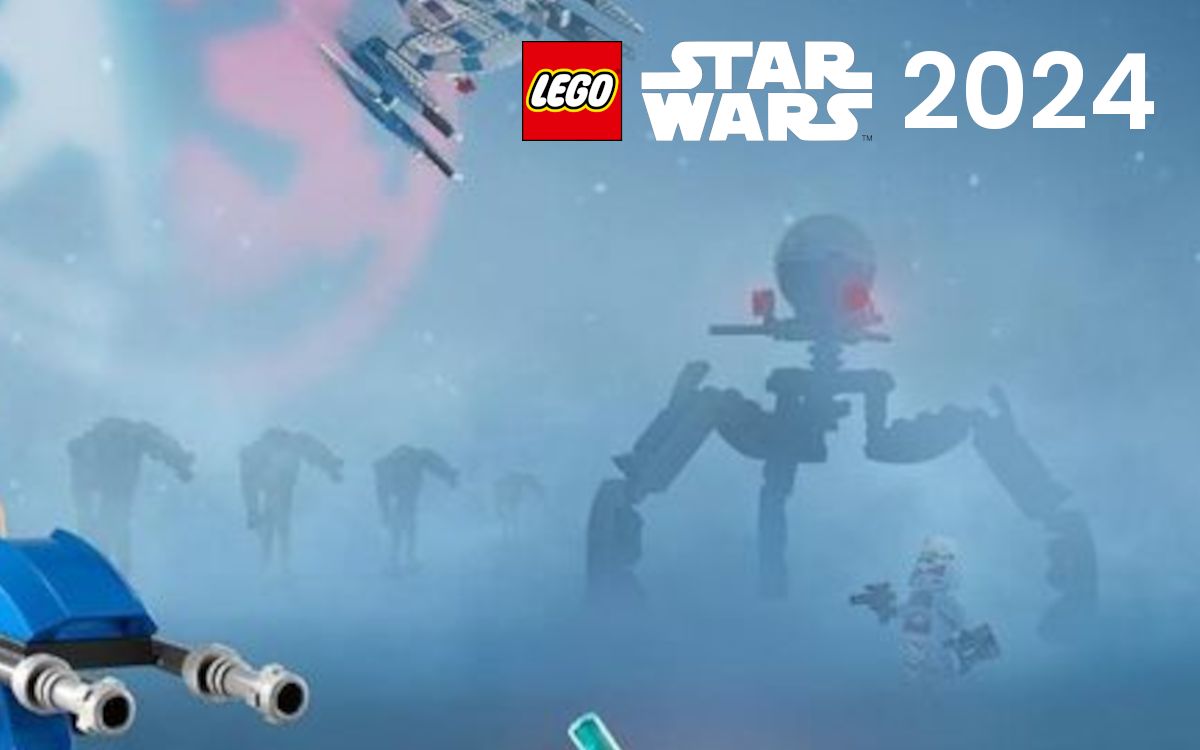 Thanks to a new Clone Wars 20th anniversary poster published today on LEGO's Instagram page, we may finally have our first look at one of the new January 2024 LEGO Star Wars sets!
The poster shows a compilation of lots of LEGO Star Wars The Clone Wars sets from the years 2008 to 2023, but there's also one in the background we haven't seen yet.
Although surrounded by fog the picture offers a glimpse at an Octuptarra Droid, Super Battle Droids and a Shock Trooper. Which are expected to be part of the new Clone Trooper & Battle Droid Battle Pack that's been rumored for a few months.
The set will be released on January 1st for $29.99 and consists of 215 pieces. Although not all of them are shown in the image, a total of 9 Minifgures will be included: 3 Super Battle Droids, 2 regular Battle Droids, 3 Plain Phase 2 Clone Troopers and a Shock Trooper.
In addition to the figures, the Battle Pack will also contain 4 sidebuilds: An Octuptarra Droid and a STAP Speeder for one of the droids as well as a turret and a two-seated speeder bike for the clones.
Name: Clone Trooper & Battle Droid Battle Pack
Set Number: 75372
Release: January 1st
Price: $29.99
Pieces: 215
Minifigures: 9
What do you think of the new Battle Pack? Let us know in the comments!