LEGO Marvel 2023 Avengers Tower revealed: All images & info!
Nov 8, 2023
38 Comments
Following first leaks a few weeks ago, official images of the last and biggest Marvel set of the year are finally here! The new LEGO Avengers Tower has just officially been revealed, so we've updated the post with the new images and information!
The Avengers Tower is set to be released on November 24 2023 and will be available for $499.99.
As far as we can tell, the tower itself has 6 floors, bringing the set up to a rumored height of 90cm. The building stands on the same baseplate as the large Daily Bugle set and can therefore be combined with other LEGO modular buildings.
Besides the inside of the tower where some of the well known and funny scenes of the movies take place, there's also a lot going on in front of it. In addition to the tower itself, the 5201 pieces making up the set also include a Quinjet and a Leviathan.
Last but not least, one of the sets highlights are the total 31 Minifigures included. Which can already be seen in the image on top of the box. Among them Iron Man, Hulk, 2 Captain Americas, Hawkeye, The Wasp, Ultron, a very detailed version of Vision and as a special, a figure of Kevin Feige, the primary producer of the MCU.
Name: Avengers Tower
Set Number: 76269
Release: November 24th
Price: $499.99
Pieces: 5201
Minifigures: 31
Avengers Tower Taxi GWP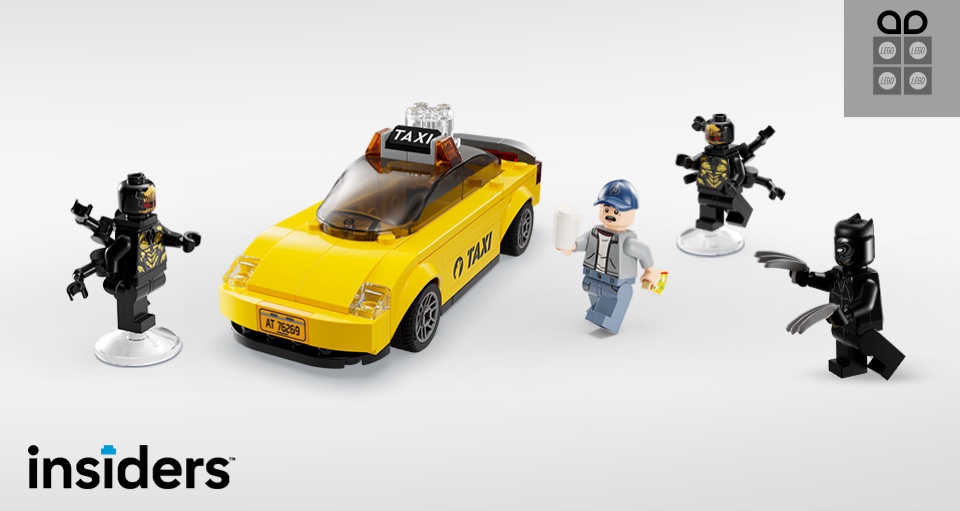 To coincide with the release of the Avengers Tower there will also be an exclusive gift with purchase in the LEGO shop, a first image of which has already surfaced.
The set consists of 150 pieces and contains a taxi as well as Black Panther, 2 Outriders and the taxi driver as Minfigures. The gift will be available from November 24th exclusively with purchase of the Avengers Tower while stocks last.
Name: Avengers Tower Taxi
Availability: November 24th
Threshold: Avengers Tower
Pieces: 150
Minifigures: 4
What do you think of the new LEGO Avengers Tower? Let us know in the comments!