LEGO Icons: Chevrolet Camaro Z/28 revealed
Jul 12, 2022
Comments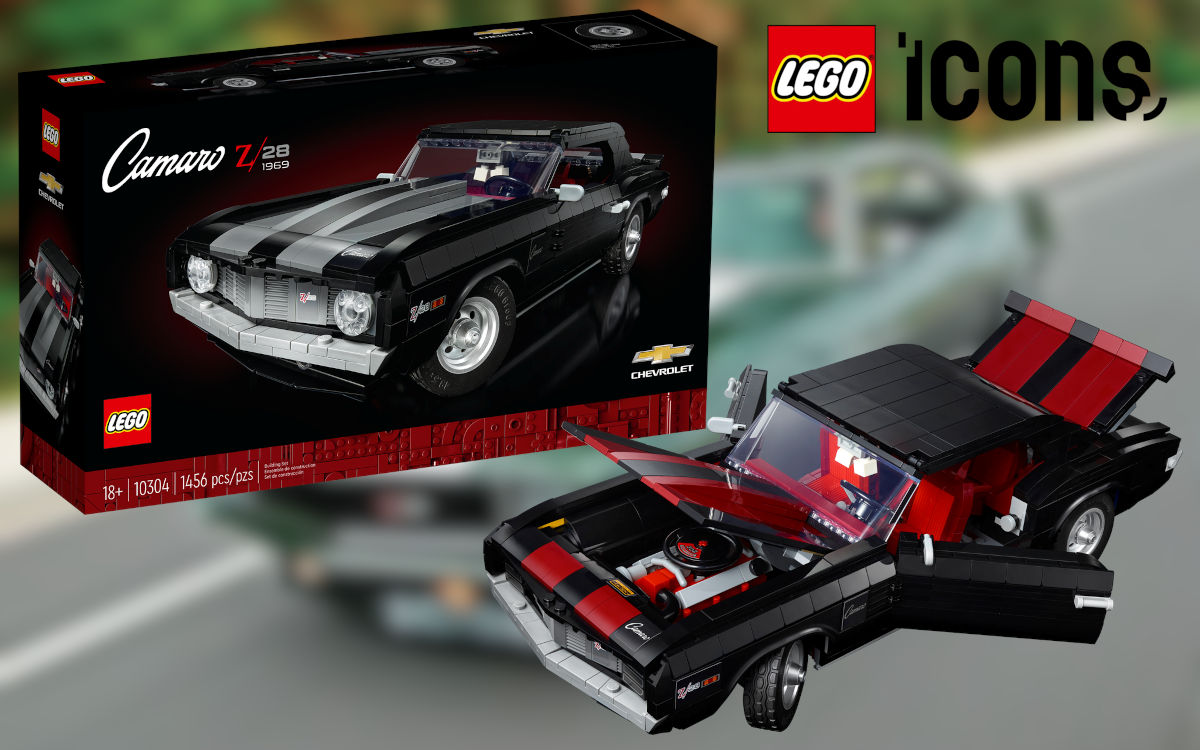 There have been rumors about the upcoming LEGO Icons Chevrolet Camaro set for a long time. Today LEGO finally officially revealed the set and we have the official images and information.
To be more precise, the Camaro is the Z/28 model from 1969. The car comes in black with rally stripes and is individually customizable. In addition to the two different number plates included, the rally stripes can also be exchanged to change the look. A total of 3 pairs are included, one white, one gray and one red.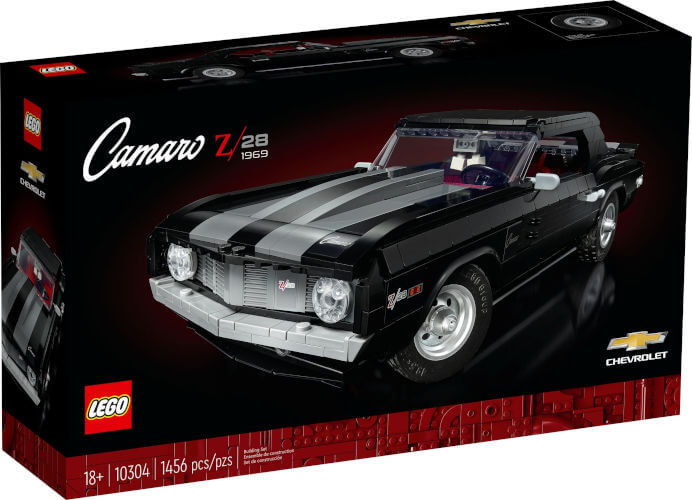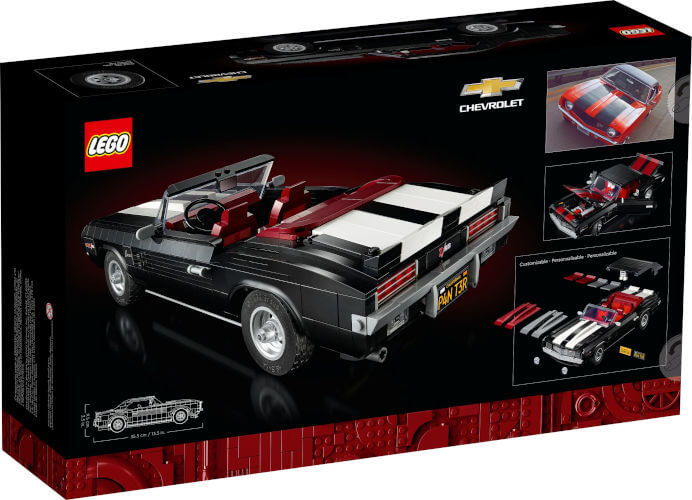 The interior with the 2 seats is kept in dark red and can be uncovered through the removable roof, which allows the Camaro to be converted into a convertible. The hood of the car also opens to reveal the V8 engine underneath.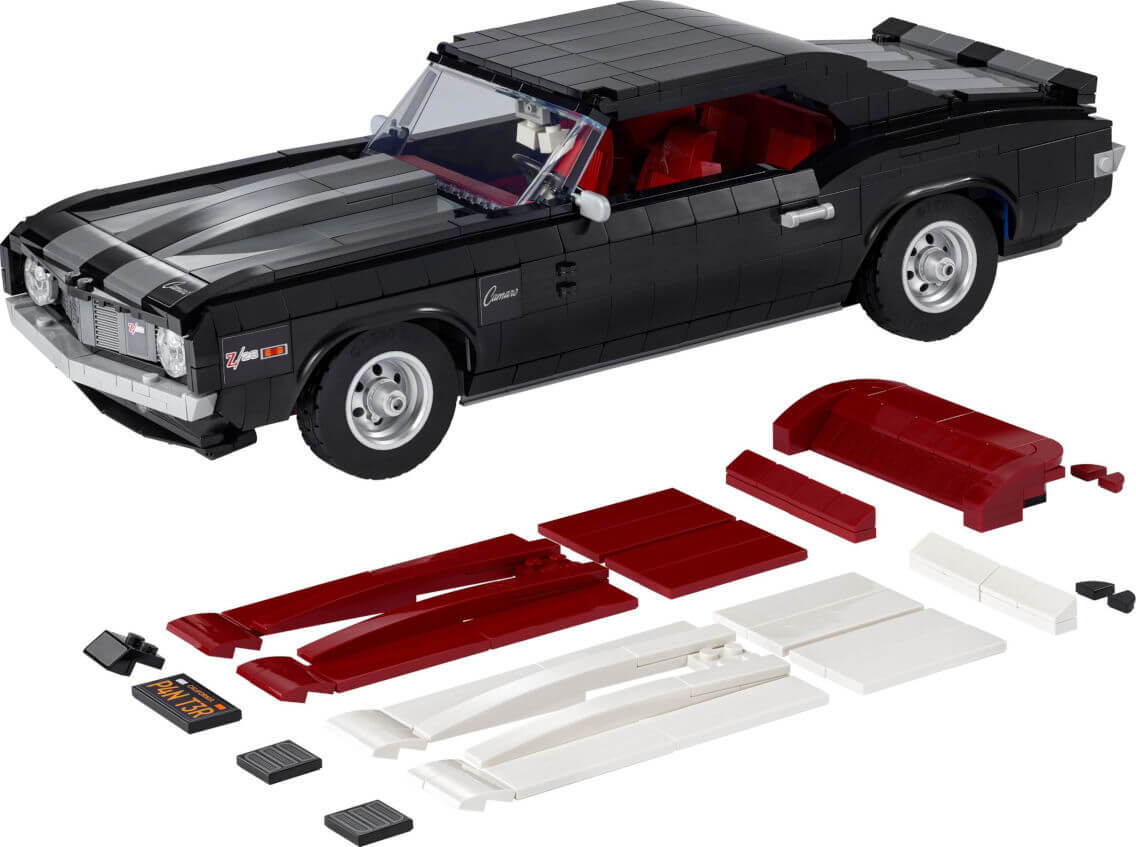 Measuring a good 35.5cm long and 9.5cm high, the model consists of 1456 pieces and will be available from August for a price of $169.99.
Name: Chevrolet Camaro Z/28
Set Number: 10304
Pieces: 1456
Minifigures: 0
Release: August 1st
Price: $169.99