LEGO Star Wars Skywalker Saga: 30 new characters coming
Sep 10, 2022
Comments
As announced yesterday at the D23 expo and on LEGO Star Wars The Skywalker Saga social media channels, an expansion of the game's character packs will be released on November 1st.
The second Character Collection will now add 6 more character packs to the 7 already existing ones: The Mandalaroian Season 1 & 2, The Bad Batch, Rogue One, Solo, Classic Characters and the Trooper pack.
The new Character Collection 2 is said contain a total of 30 new characters. It consists of packs based on both the newer and older Star Wars series: Obi-Wan Kenobi, Andor, The Book of Boba Fett, The Clone Wars and Rebels. Last but not least, there is also a pack with characters from the new LEGO Star Wars holiday special: Summer Vacation.
Along with Character Collection 2, the new Galactic Edition of the game will also be released on November 1st. This edition of the game will be the only one to contain both Character Collections 1 & 2.
Owners of other editions can purchase Character Collection 1 & 2 as a bundle for $24.99 or separately for $14.99. The individual packs can also be purchased separately for $2.99 each.
Character Collection 1: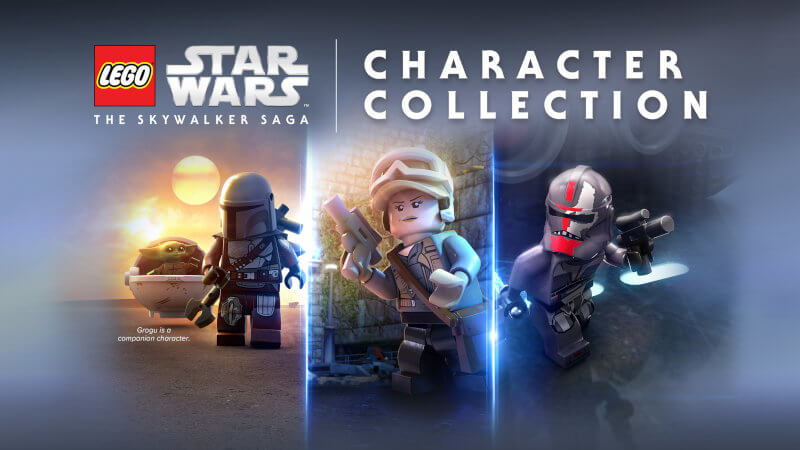 The Mandalorian Season 1
The Mandalorian Season 2
The Bad Batch
Rogue One: A Star Wars Story
Classic Characters
Solo: A Star Wars Story
Trooper Pack
Character Collection 2: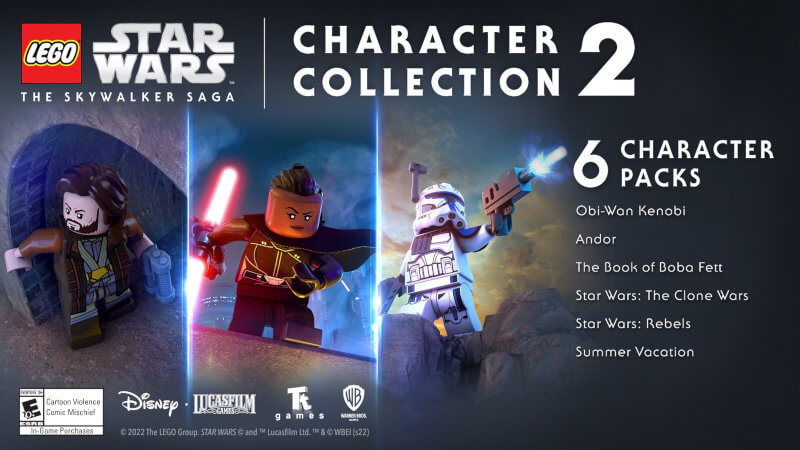 Obi-Wan Kenobi
Andor
The Book of Boba Fett
Star Wars: The Clone Wars
Star Wars: Rebels
Summer Vacation