New Star Wars UCS set: The Razor Crest coming
Aug 18, 2022
Comments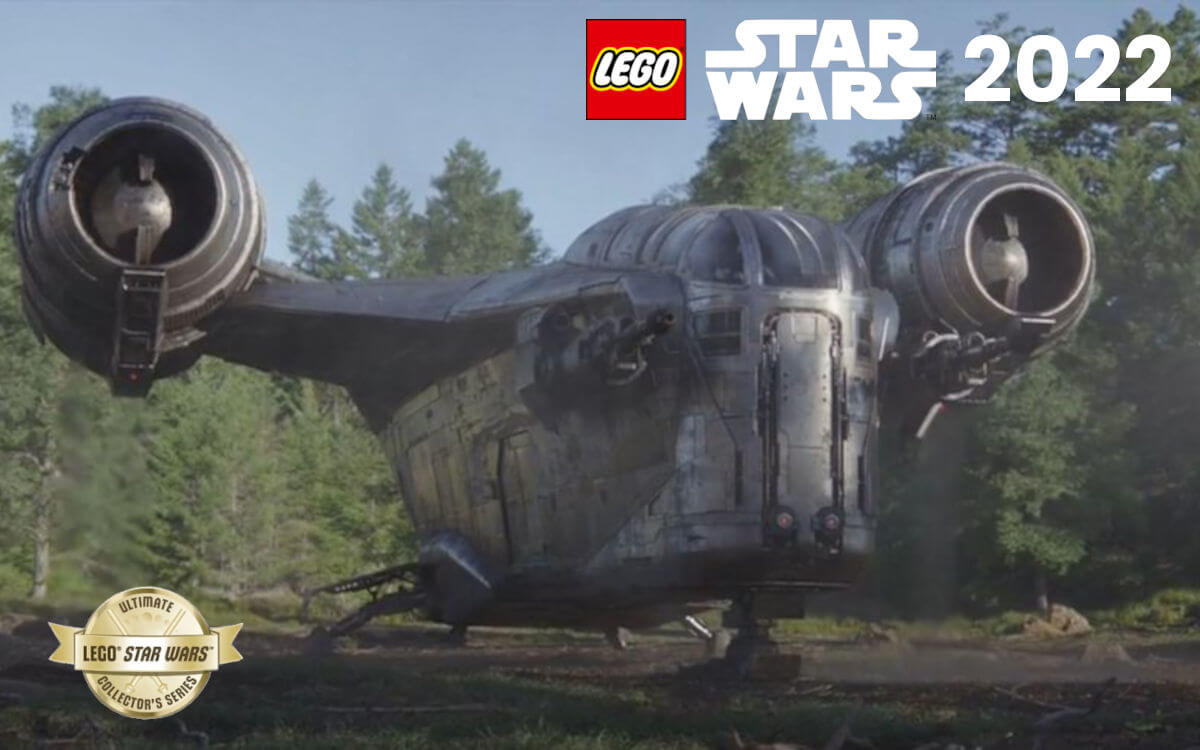 Just like last year there will be a new LEGO Star Wars UCS set this year. According to Promobricks, the successor to the UCS AT-AT will be the Mandalorian's ship, the Razor Crest. Thanks to them we also have information on the set's piece count, price and release date.
The UCS Razor Crest is also affected by the current price increases for LEGO sets and will now cost a whopping $599.99 instead of the originally planned $529.99. This results in a price per piece of just under $0.10 for the 6187 pieces that are included, which is about average for LEGO Star Wars sets.
Sizing wise the set will be around 72cm long and 40cm wide. The cockpit of the ship should have a width of about 8-10 studs
Eventhough we do know that it will have landing gear and interior, there is currently no detailed information on the exact look of the set. However, shortly after the other information about the set, a first image of the set's sticker sheet appeared online.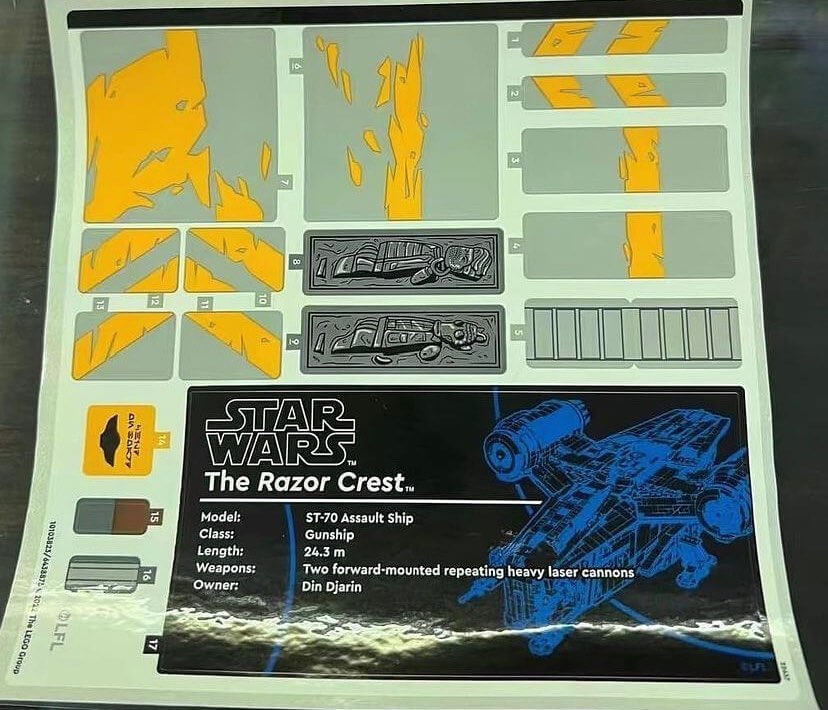 Alongside the large UCS plaque, the image shows that two new carbonite blocks will be included in the set, one of which is a Rodian. There is also a sign that says "Child on board" in aurebesh, the scripting from the Star Wars universe.
Unlike the other LEGO Star Wars summer sets, the Razor Crest is expected to be available from October 3rd for VIPs and from October 8th for everyone.
Meanwhile there are also already the first rumors and images of the Minifigures that should be included in the UCS Razor Crest. The set will contain Din Djarin himself in his durasteel armor with armprinting and of course Grogu. Also Kuiil and Mythrol from Season 1 of The Mandalorian will be included as Minifigures.
Besides the new information, we even already have a first picture of the Kuiil Minifigure thanks to Commanderbricks on Instagram.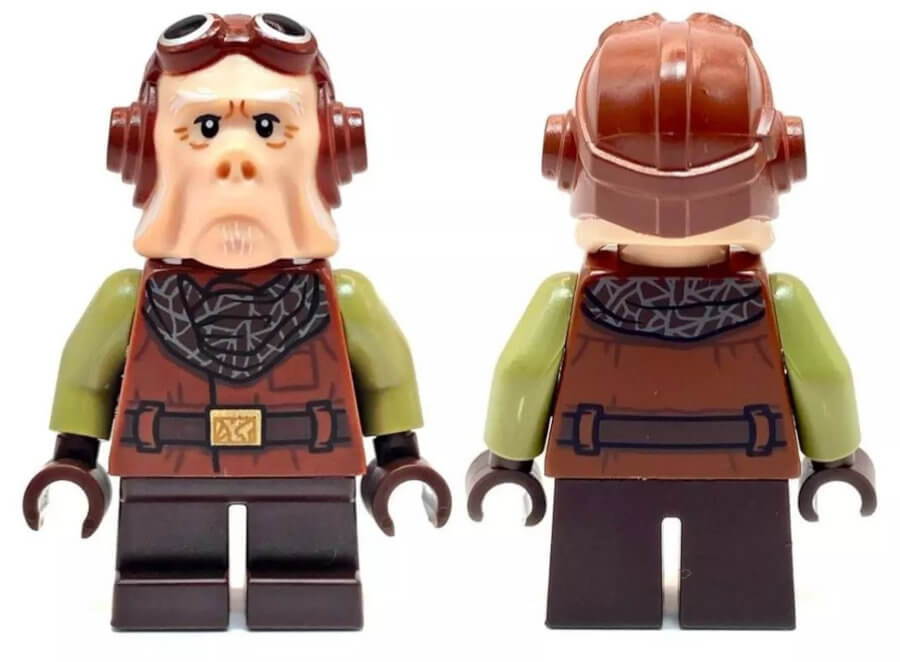 Name: Razor Crest
Set Number: 75331
Pieces: 6187
Minifigures: Din Djarin, Grogu, Kuiil, Mythrol
Release: October 3rd
Price: $599.99