LEGO Star Wars 75367 UCS Venator Leaked!
Sep 9, 2023
5 Comments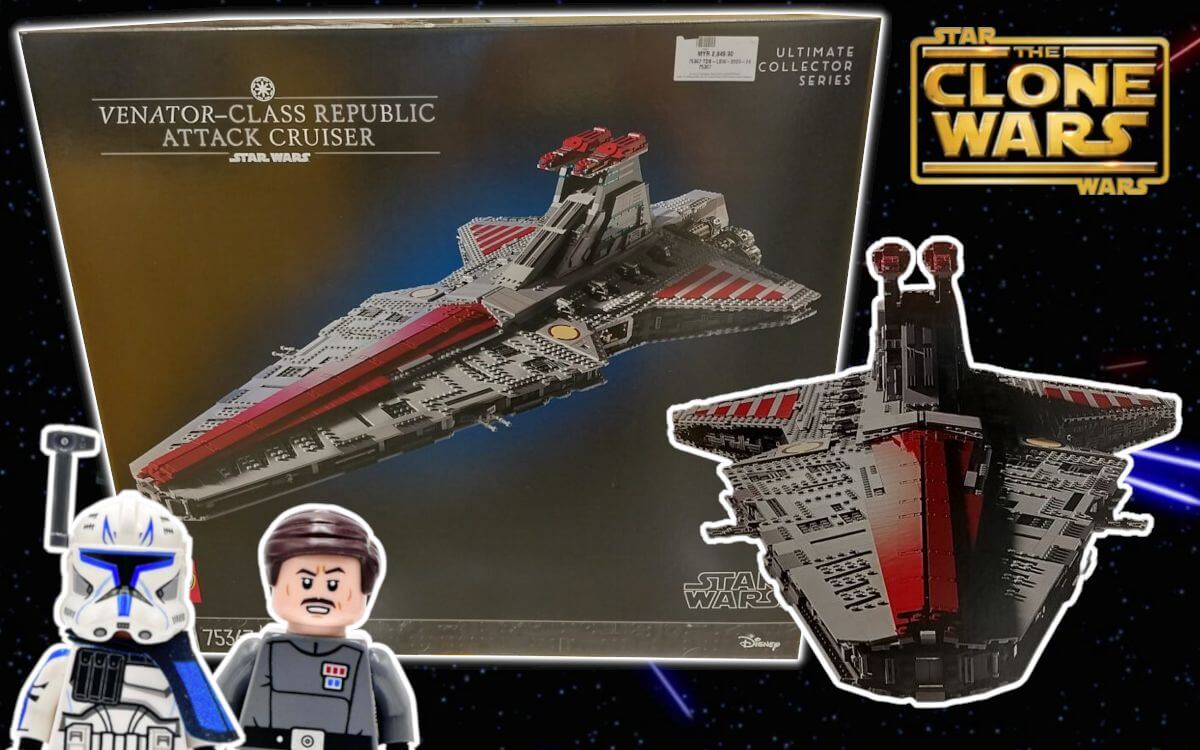 First images of the probably most anticipated LEGO set of the year are finally here!
Although the UCS Venator Star Destroyer won't officially be released until October 1st, the set has already been spotted at an airport. Now we can finally take a detailed look at the new LEGO Star Wars UCS set!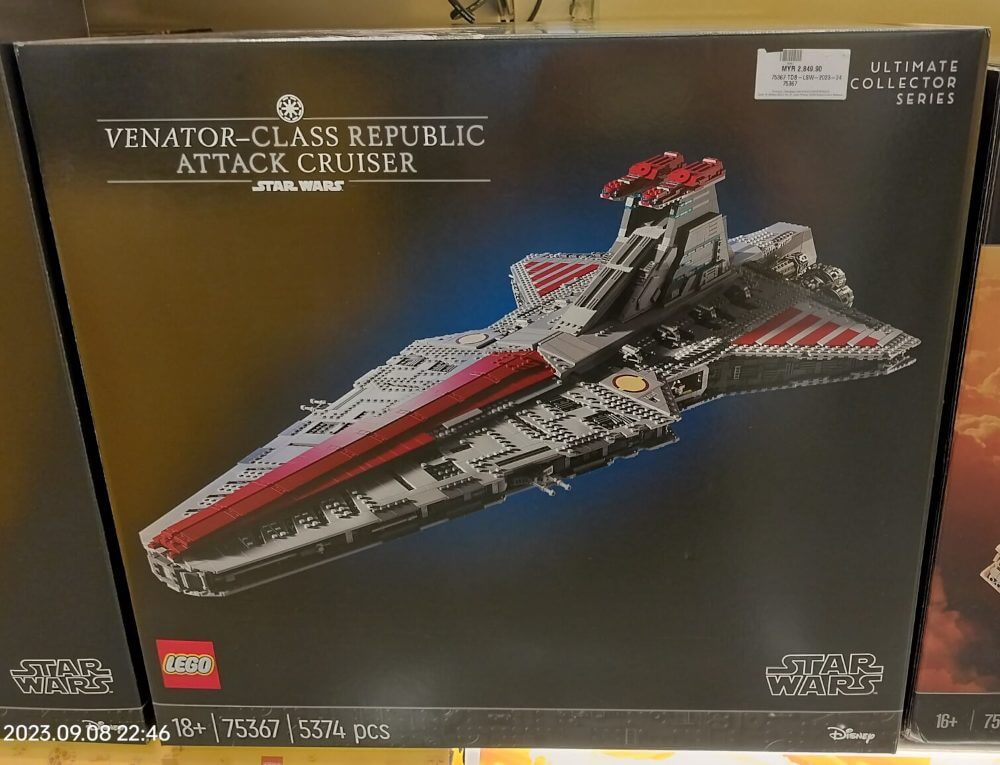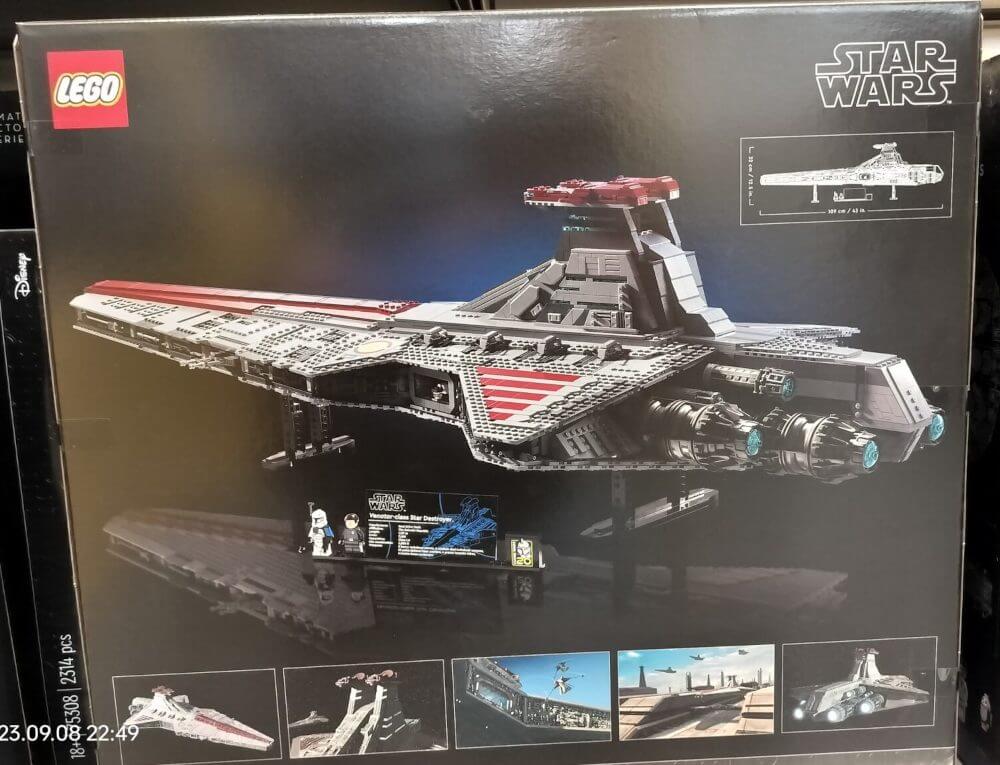 The UCS Venator is the first implementation of the famous Star Destroyer from the Clone Wars as a LEGO set since 2009.
LEGO definitely didn't miss a beat with the new edition, as the huge set is built from a total of 5374 pieces and is 109cm / 43in long. Including the stand, the LEGO Venator has a height of 32cm / 12.5in.
While further details are still missing, you can see that there's at least a small interior with a microscale ship in the side opening of the hangar bay.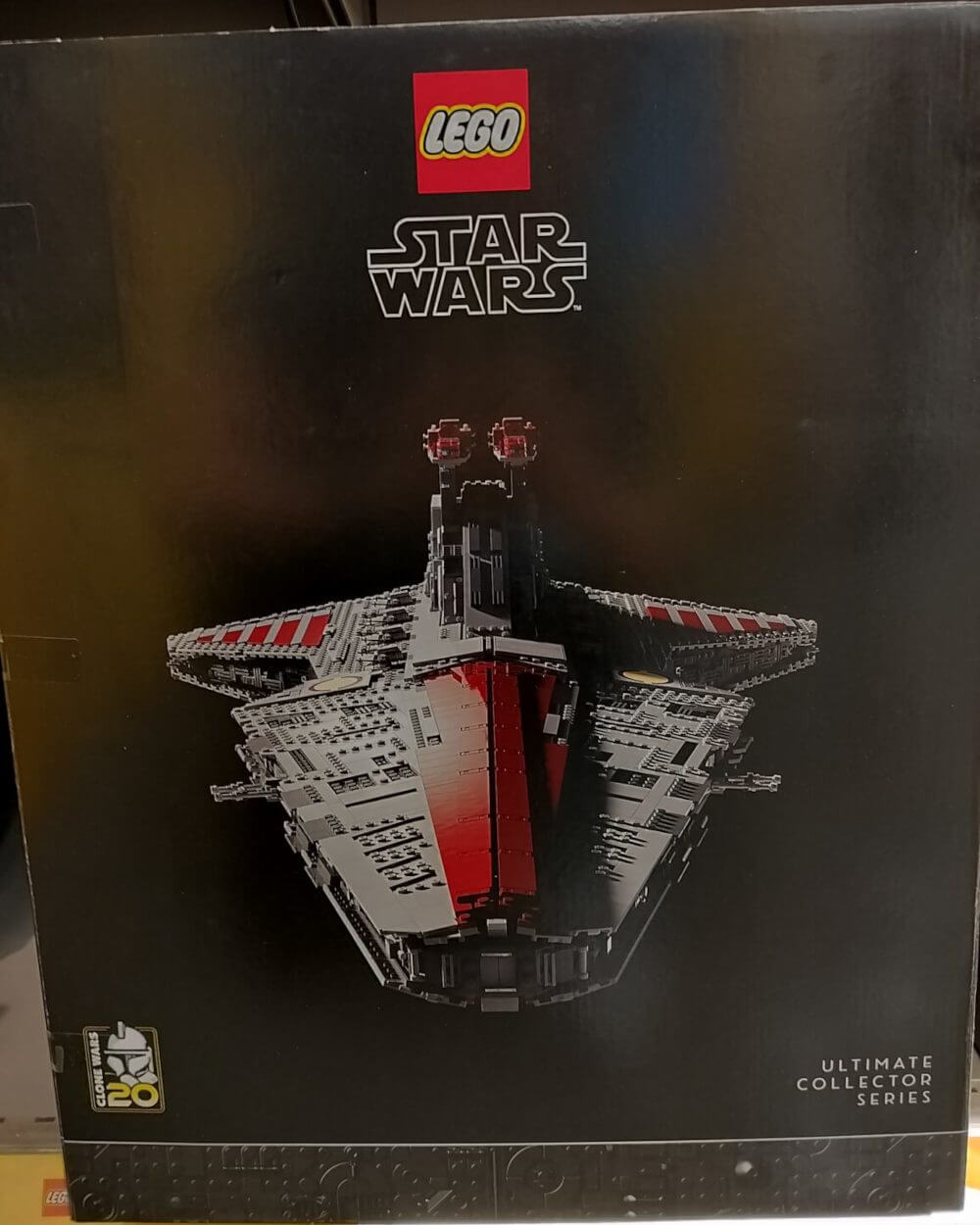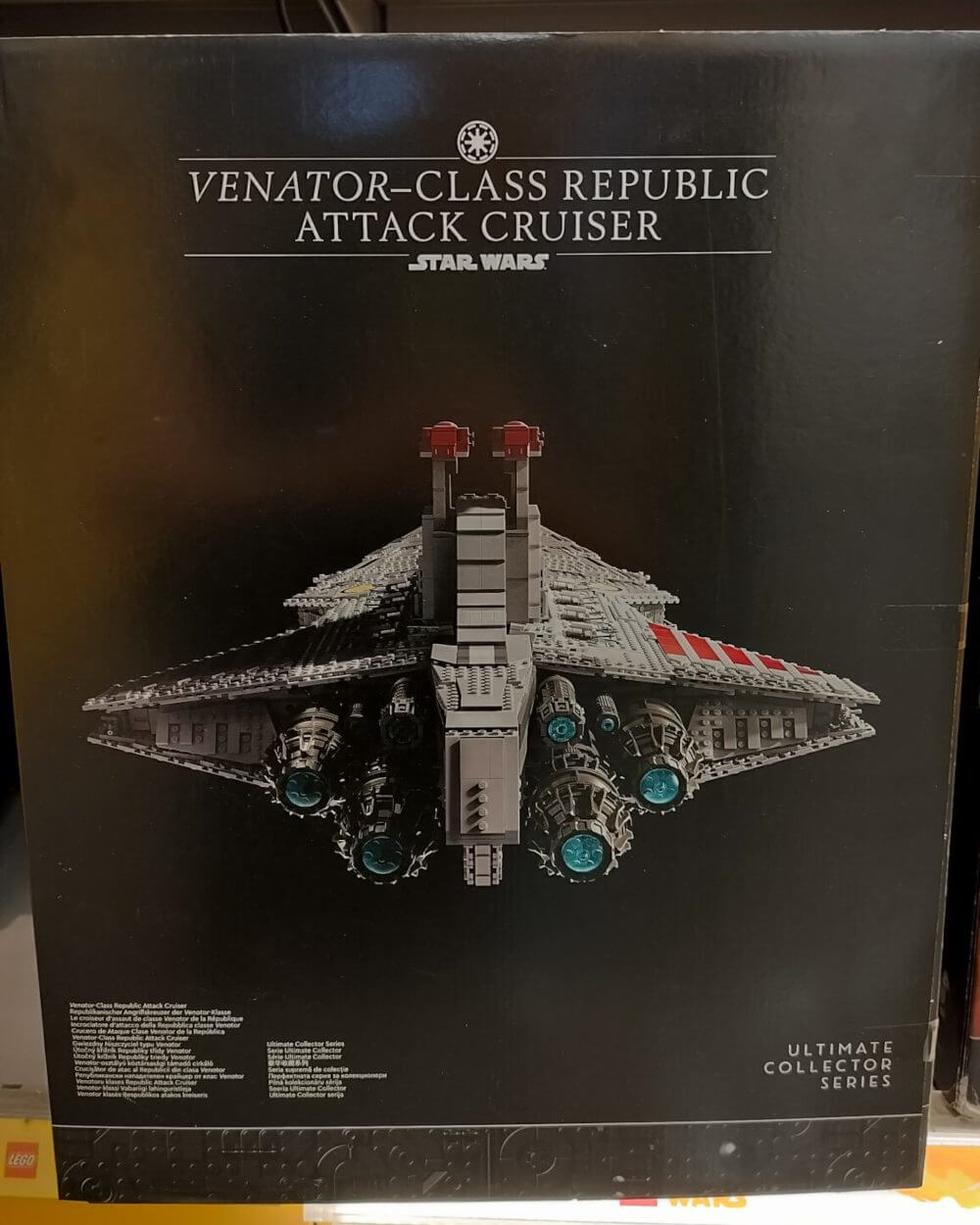 As usual with UCS sets, the set also includes a plaque with information about the cruiser. To mark this year's 20th anniversary of The Clone Wars, there's even another small plaque attached next to it.
Not only was a new version of the ship itself long awaited by many fans, but also one of the Minfigures included. In addition to Admiral Yularen, the set also contains a new Captain Rex figure in Phase 2 armor.
Name: Venator-Class Republic Attack Cruiser
Set Number: 75367
Release: October 1st
Price: $649.99
Pieces: 5374
Minifigures: 2
What do you think of the LEGO UCS Venator? Let us know in comments below!