LEGO Harry Potter 2023 Gringotts Bank revealed!
Jul 18, 2023
Comments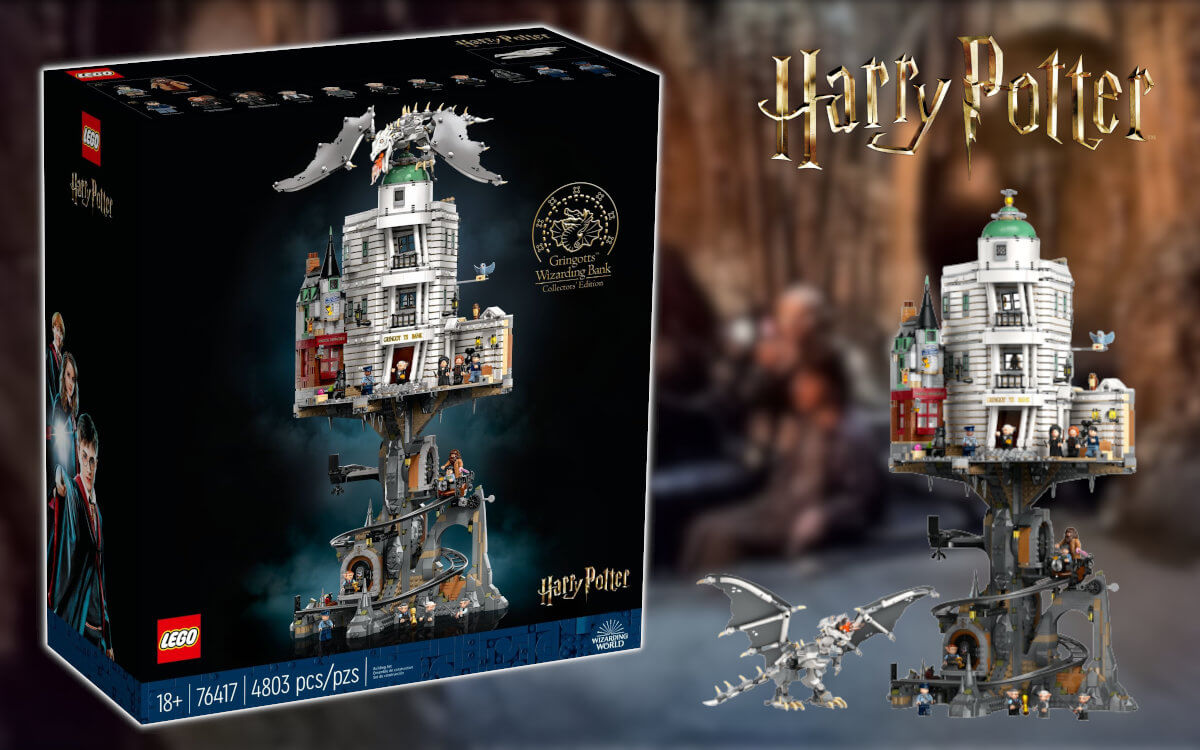 Already half a year ago, first information about the LEGO Harry Potter sets for summer and the second half of 2023 surfaced. Now the biggest and probably also most anticipated of the rumored sets has been revealed and we can finally take a look at it!
The huge LEGO Gringotts Bank will consist of a total of 4803 bricks. Fully assembled, the set is 75cm high and 32cm wide. It consists of the white bank building itself, the dungeons underneath and the Ukrainian iron belly on which Harry, Hermione and Ron can sit.
On the level of Diagon Alley there's another small shop to the left of the bank with the Magical Menagerie. It will also be possible to combine Gringotts with the big Diagon Alley set from 2020. In the underground of the bank the cart on the rails can circle around the rocks down to the dungeons. Both Harry's and Bellatrix's vaults are located here.
Since the set depicts several parts of the Harry Potter series, a large selection of Minfigures is also included. The set contains 13 figures in total including 2 versions of Harry, Ron, Hermione who can transform into Bellatrix Lestrange, a Death Eater, Bogrod, Griphook, Ricbert, 2 other goblins and 2 guard wizards of the bank.
The new LEGO Gringotts Wizarding Bank will be released on September 4th and will cost $429.99.
Name: Gringotts Wizarding Bank
Set Number: 76417
Pieces: 4803
Minifigures: 13
Release: September 4th
Price: $429.99