New Harry Potter GWP: The Grand Staircase coming
Jul 14, 2022
Comments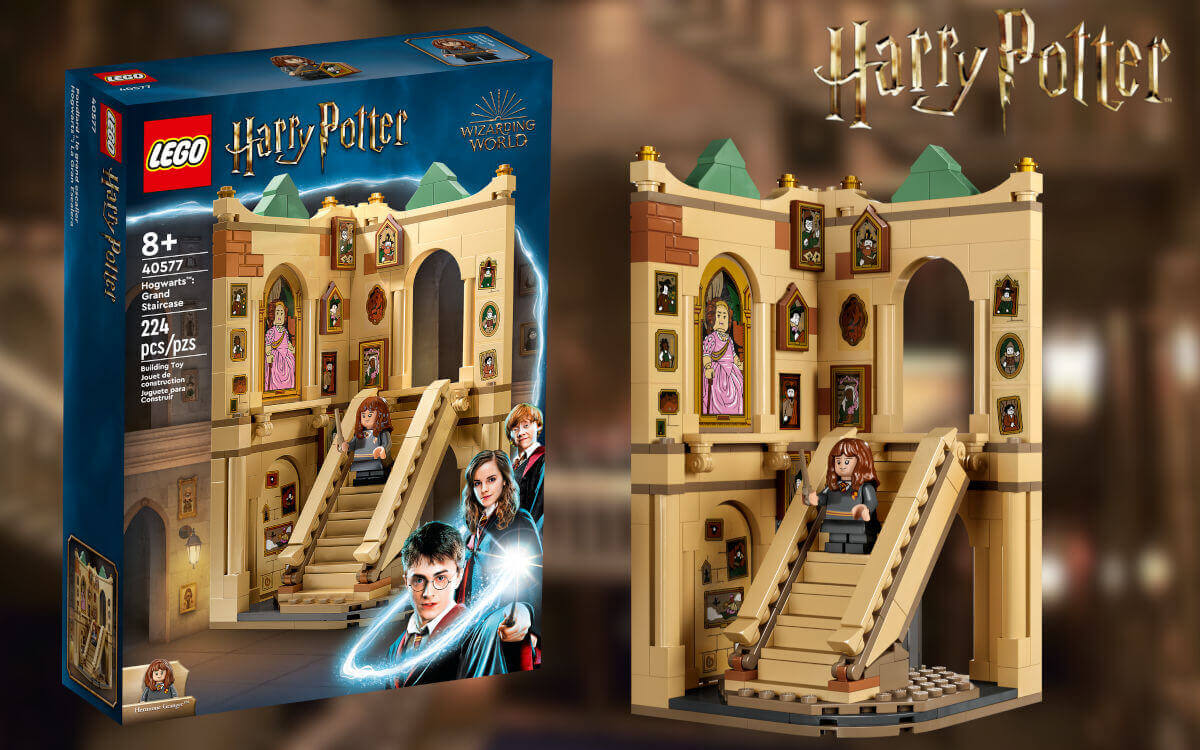 In the last few years there has already been a GWP for Harry Potter one or the other time. This summer too, LEGO Harry Potter fans can look forward to a new one with the grand staircase set. After some rumors and leaks we now have all the official images and information about it.
The set, which as mentioned will be based on the grand staircase from Hogwarts, consists of two walls and a staircase that can be rotated between them using a turntable. As in the movies, the walls are hung with numerous portraits of wizards, including a large portrait of the Fat Lady which covers the entrance to the Gryffindor common room. Unfortunately the portraits are probably represented by stickers and not by prints.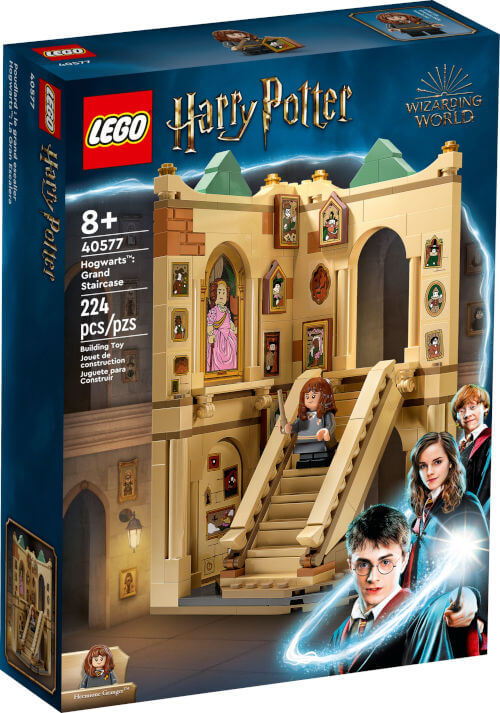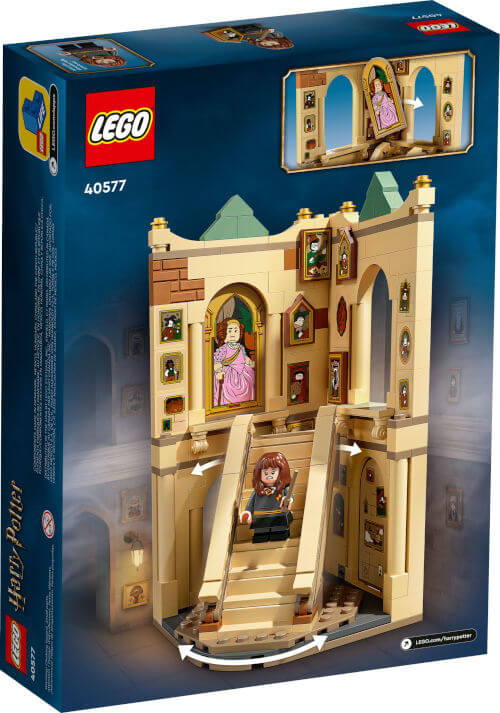 Just like the Gryffindor Dorms GWP from 2021, the Grand Staircase can also be combined with other sets of the modular Hogwarts system, this is made possible by 2 pins on the back.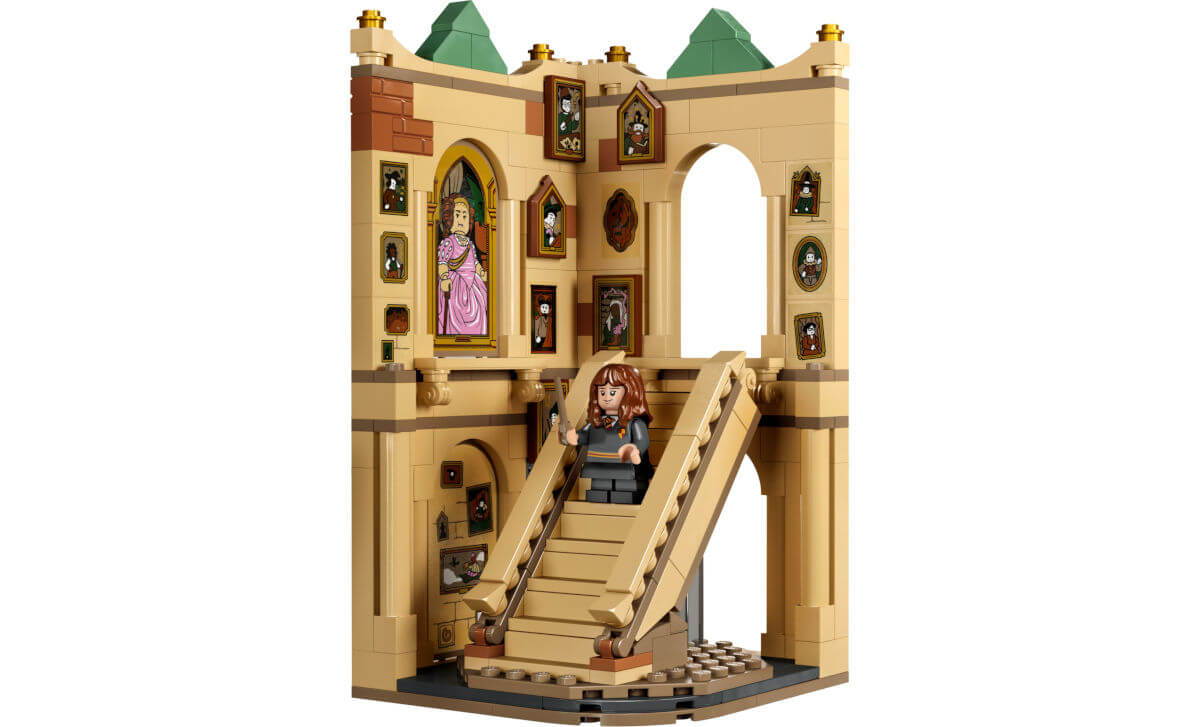 Of the 224 pieces that the set contains, the only Minifigure that will be included is Hermione Granger with the newer skirt piece, which we've seen in other sets before though.
From July 15th to July 31st, the set will be available as a gift when purchasing LEGO Harry Potter products above $130.
Name: Hogwarts: Grand Staircase
Set Number: 40577
Pieces: 224
Minifigures: 1
Release: July 15th
Price: Free with LEGO Harry Potter purchases above $130