LEGO Icons 2023 Winter Village: 10325 Alpine Lodge revealed
Sep 19, 2023
1 Comment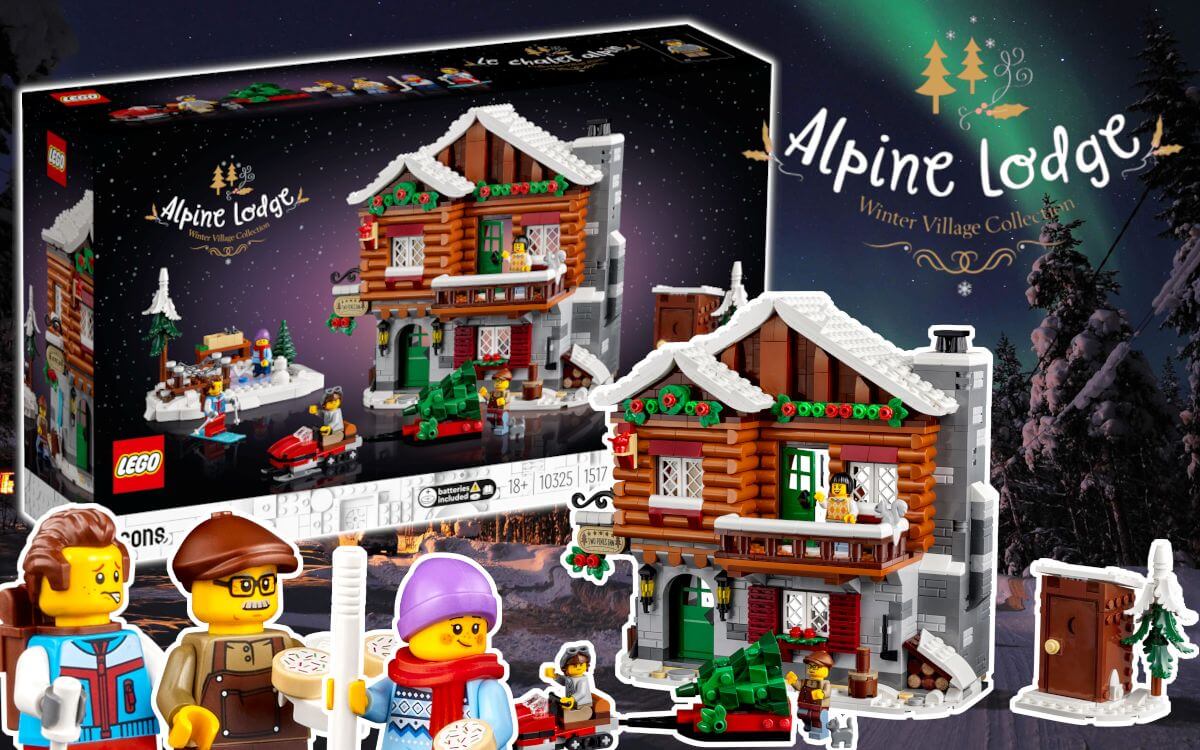 After first information about this year's LEGO Winter Village set surfaced about a month ago, it has now officially been revealed! So we can finally take a look at the images of the new Alpine Lodge!
Just like the Winter Village sets of previous years, the Alpine Lodge will be released at the beginning of October, more precisely on October 4th. The price range hasn't changed much either since the set will also cost $99.99.
The lodge itself consists of the ground floor which has a rocky look and the wooden upper part of the building with a balcony. On the side of building the stone chimney extends up to the snow-covered roof.
Down in the chimney there's a light brick to illuminate the fireplace in the living room inside the lodge.
In addition to the small wooden toilet house next to it, other details such as the little wood storage can be found around the lodge. Also included is a small part of the snowy landscape with a bridge and a small frozen pond.
Among the 1517 pieces that make up this year's Winter Village set are also 5 Minifigures as well as a snowmobile with a trailer.
Name: Alpine Lodge
Set Number: 10325
Release: October 4th
Price: $99.99
Pieces: 1517
Minifigures: 5
What do you think of this year's Winter Village set? Let us know in the comments!