LEGO Icons 2024: Dune Royal Ornithopter revealed
Oct 24, 2023
2 Comments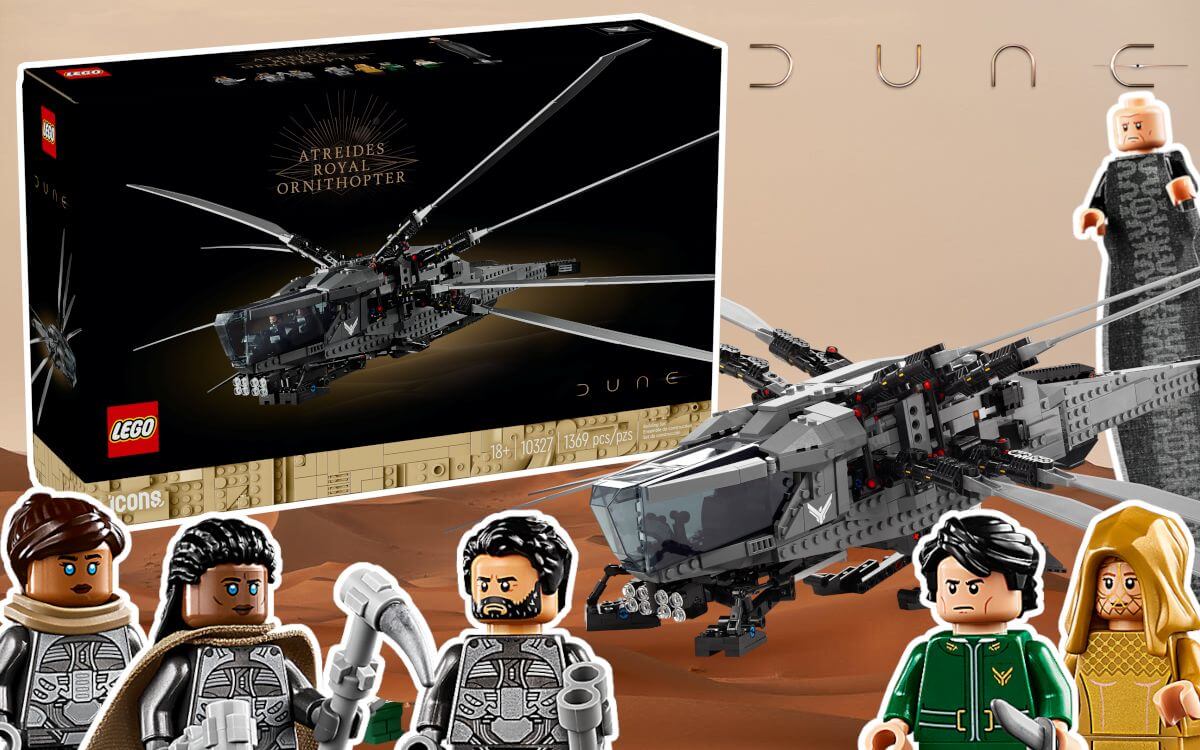 First LEGO Icons 2024 set images are here! After initial rumors of a Dune set collaboration a few months ago, the new LEGO Ornithopter has now officially been revealed!
The set will be released under the LEGO Icons line on February 1st 2024, but is already available for pre-order on the LEGO website. The model of the aircraft consists of 1369 pieces and will cost $164.99.
Besides the Minifigures, highlights of the set are the many built-in features in the Ornithopter. Using several mechanisms inside, the wings can be moved and the landing gear as well as the hatch on the rear can be folded out. Therefore the set might not only appeal to Dune fans, but also to LEGO Technic enthusiasts.
With the wings unfolded, the LEGO Ornithopter has a width of 80cm/31in and a height of 56cm/22in.
In addition to the aircraft itself, the set also includes 8 Dune characters as Minifigures: Paul Atreides, Lady Jessica, Gurney Halleck, Chani, Leto Atreides, Liet Kynes, Duncan Idaho and Baron Harkonnen with a huge cloth piece for his robe.
Name: Dune Atreides Royal Ornithopter
Set Number: 10327
Release: February 1st
Price: $164.99
Pieces: 1369
Minifigures: 8
What do you think about the new LEGO Dune set? Let us know in the comments!