LEGO 10327 Dune Ornithopter: New Icons 2023 set rumored
Jul 28, 2023
Comments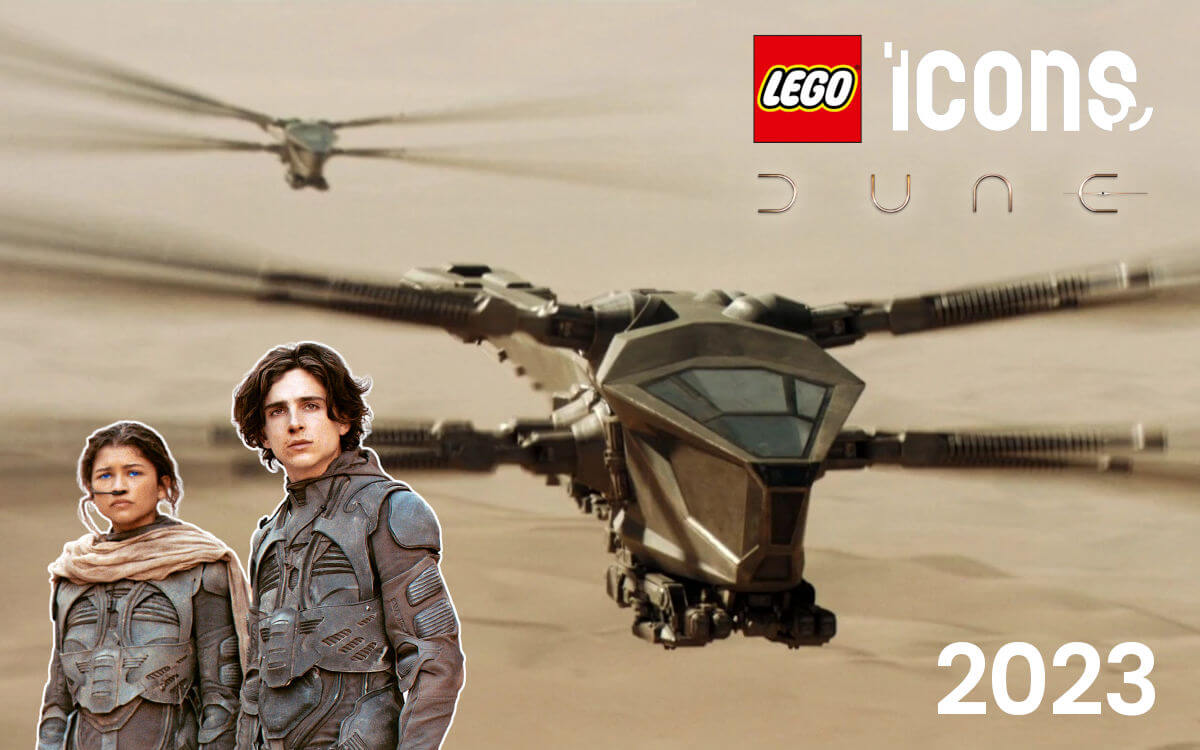 Although this year's Winter Village was previously expected to be the last LEGO Icons set for 2023, LEGO may still be in for a surprise.
According to new rumors from Promobricks, another new set could join the Icons line this year. Even if it's hard to believe, according to the rumor, this should be nothing less than the Ornithopter from the successful movie adaptation of Dune from 2021!
In line with the planned theatrical release of the second Dune movie on November 2nd, the LEGO set is also said be released at the beginning of November. The official reveal of the set should amount to the end of October. However, exact release and reveal dates aren't yet known.
The Ornithopter is rumored to consist of a total of 1369 bricks, and to include 4 to 5 Minifigures. While it's not yet clear who these will be, it can be assumed that the main characters Paul, Jessica, Leto, Chani, and Vladimir Harkonnen could be included.
The set is rumored to cost €164.99 with an estimated dollar price tag of $150.
Name: [Dune Ornithopter]
Set Number: 10327
Release: Early November
Price: €164.99 / ~$150
Pieces: 1369
Minifigures: 4-5