LEGO Star Wars 75354 Coruscant Guard Gunship revealed
Aug 1, 2023
Comments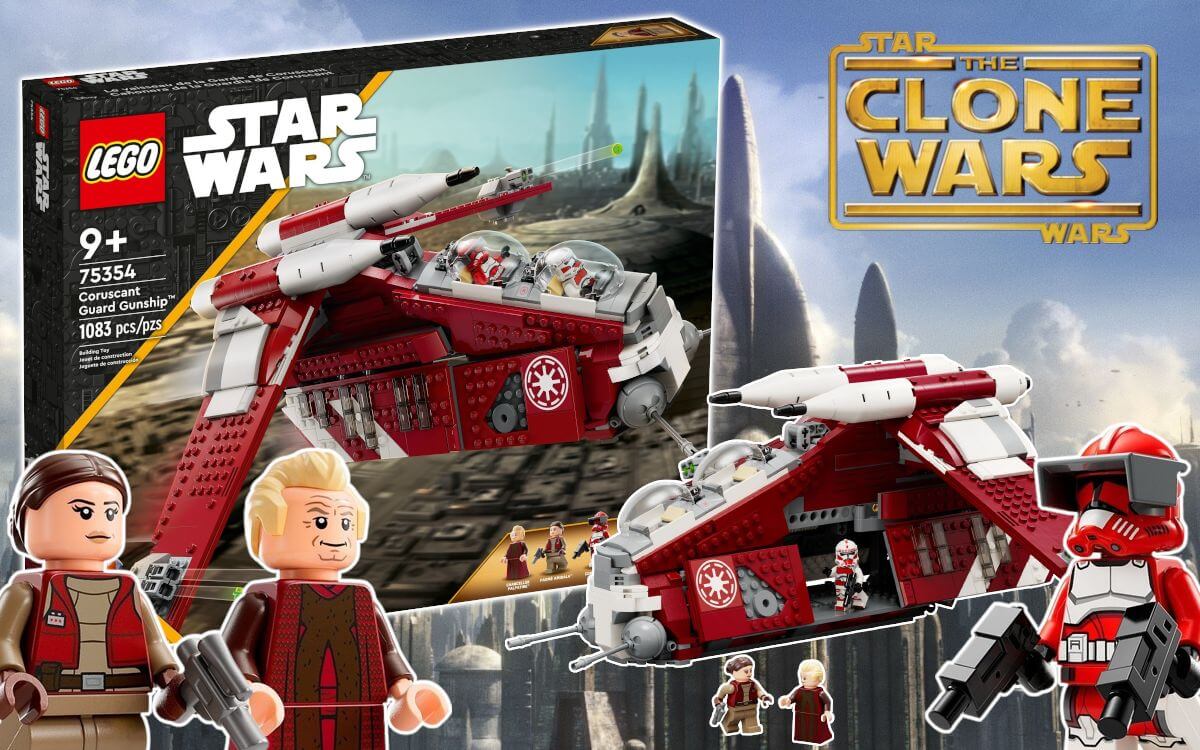 A few weeks ago we've already showed you the new LEGO Ahsoka sets. Now with the very anticipated Coruscant Gunship, the fourth and also final Star Wars set releasing September has finally been revealed and we can take a look at the images.
Unlike previous LEGO versions of the Republic Gunships, the new set comes in a red color and this time is based on the Coruscant version from The Clone Wars.
The Gunship has two cockpits in which the clones can sit. The cannon seats at the ends of the wings however were replaced by studshooters, which is why the other figures have to stand inside of the ship.
The interior can be opened through the rear hatch and by sliding the side flaps to the back. Further forward on the sides of the Gunhsip is the ammunition/cargo compartment, which is also accessible by flipping up the sides.
The set includes 2 Shocktroopers and, for the very first time, as a LEGO Minifgure Commander Fox. Also included besides the clones are Chancellor Palpatine as well as Padme Amidala in their Clone Wars outfits.
The set consists of 1083 pieces and will cost $139.99, which corresponds to a price per piece of around $0.13. The Coruscant Gunship will be released along with the new LEGO Ahsoka sets on September 1st.
Name: Coruscant Guard Gunship
Set Number: 75354
Release: September 1st
Price: $139.99
Pieces: 1083
Minifigures: 5