LEGO Icons 2023 Concorde Plane officially revealed
Aug 10, 2023
1 Comment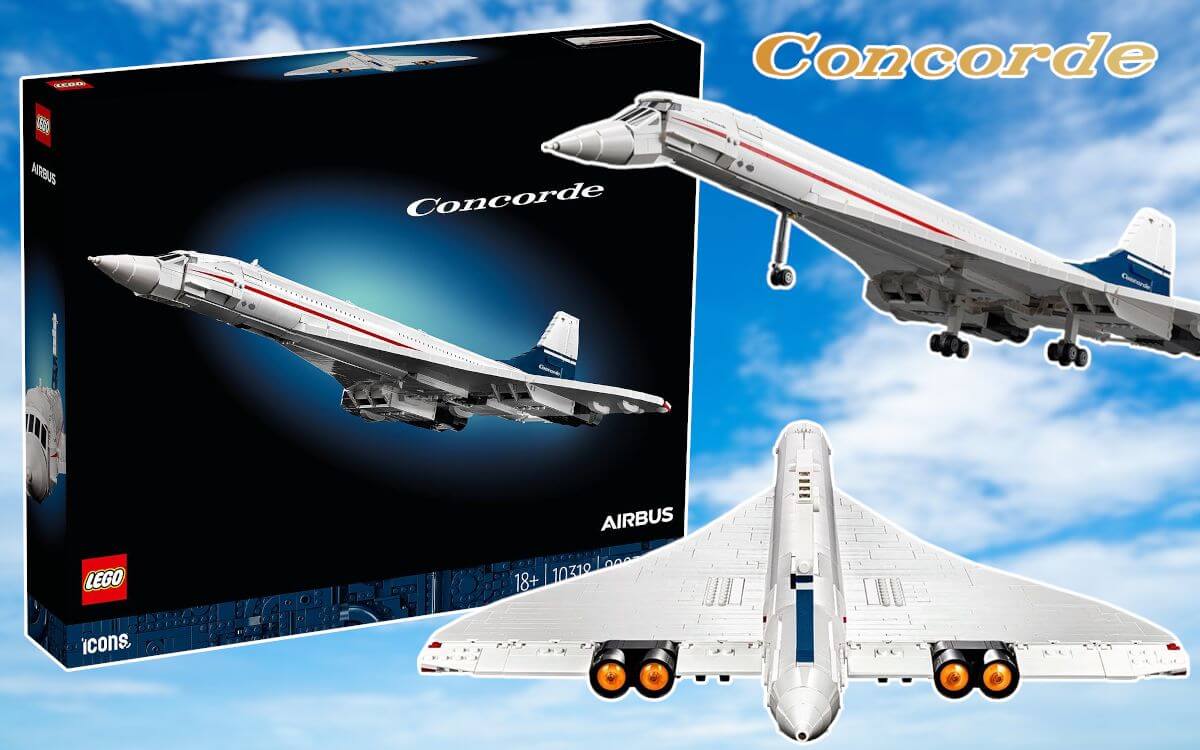 Already one week ago first images of the new LEGO Concorde surfaced. Now LEGO have finally revealed the set officially and we can take a more detailed look at the new images of the model!
The LEGO Concorde will be released under the LEGO Icons line on September 4th and will cost $/€199.99. The 2083 piece model of the Concorde is 102cm or 40in long and therefore has a scale of 1:60 compared to the real aircraft.
The landing and take-off process can be simulated by turning the tip at the rear of the aircraft. Using a LEGO Technic mechanism on the inside, the landing gear can be folded out. The snoot can also be adjusted up and down to recreate the plane's most iconic feature.
In addition, part of the plane's upper fairing can be removed to reveal the interior. Like the rest of the Concorde, it's kept in miniature scale and mainly consists of the passenger compartment with seats. But also the the passage to the exit and cockpit as well as the on-board toilet are installed as easter eggs.
Name: Concorde
Set Number: 10318
Release: September 4th
Price: $199.99 | 199.99€
Pieces: 2083
Minifigures: 0
What are your thoughts about the new LEGO Concorde given the official images? Let us know in the comments!