LEGO Icons 10332 Medieval Town Square coming 2024
Oct 7, 2023
4 Comments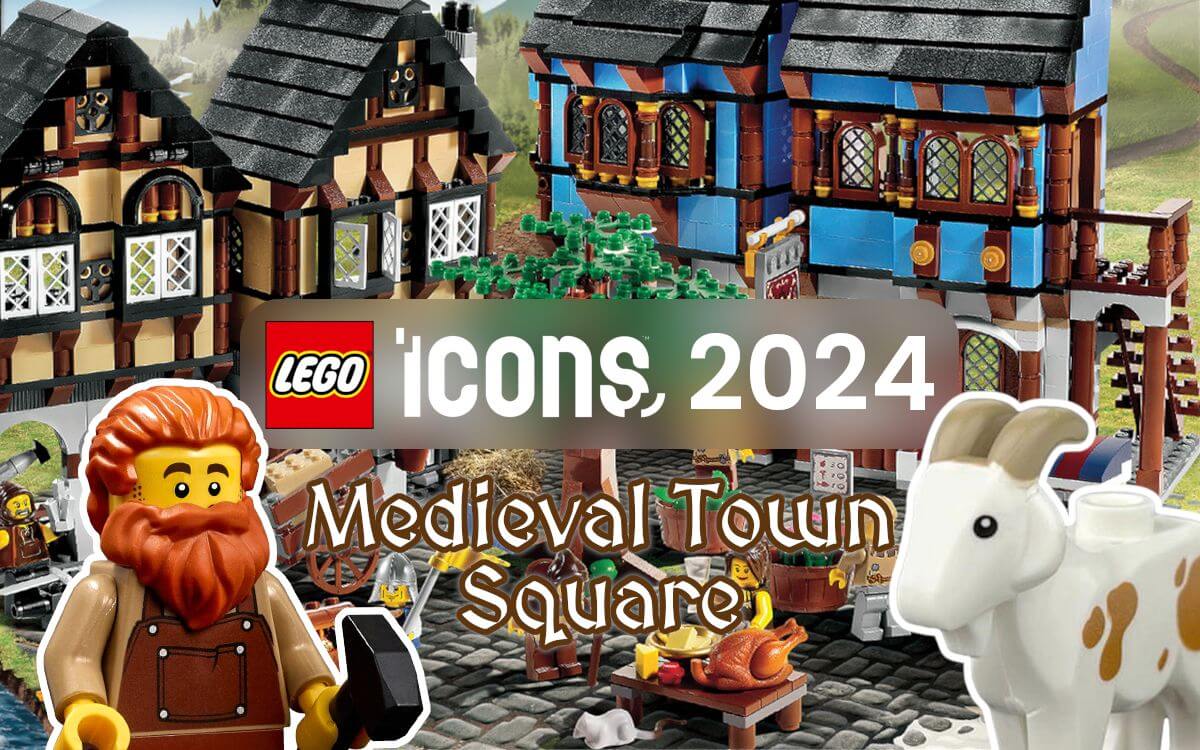 Attention LEGO Castle fans! There's first information about a new medieval set releasing next year!
More precisely, a remake of the medieval market is scheduled to come out in 2024. When exactly in the year the set will hit shelves isn't known just yet. However, the set will cost $229.99 and include a total of 3304 pieces.
The medieval town will consist of an old farmhouse, a shieldsmith's workshop, an inn, a cheese factory as well as a watchtower.
Various Minfigures will also be included. Among these a shieldsmith, crook, carpenter, tax collector, tapestry weaver and tower guard. How many more figures are included in total remains to be seen.
The set is also said to contain some LEGO animals for the included farmhouse. Most interestingly, according to rumors, the set could finally get us a LEGO goat after more than 10 years.
Name: Medieval Town Square
Set Number: 10332
Release: 2024
Price: $229.99
Pieces: 3304
Minifigures: 6+
What do you think about the upcoming Medieval Town Square? Let us know in the comments!