LEGO Winter Village 2022: Holiday Main Street coming
Sep 18, 2022
Comments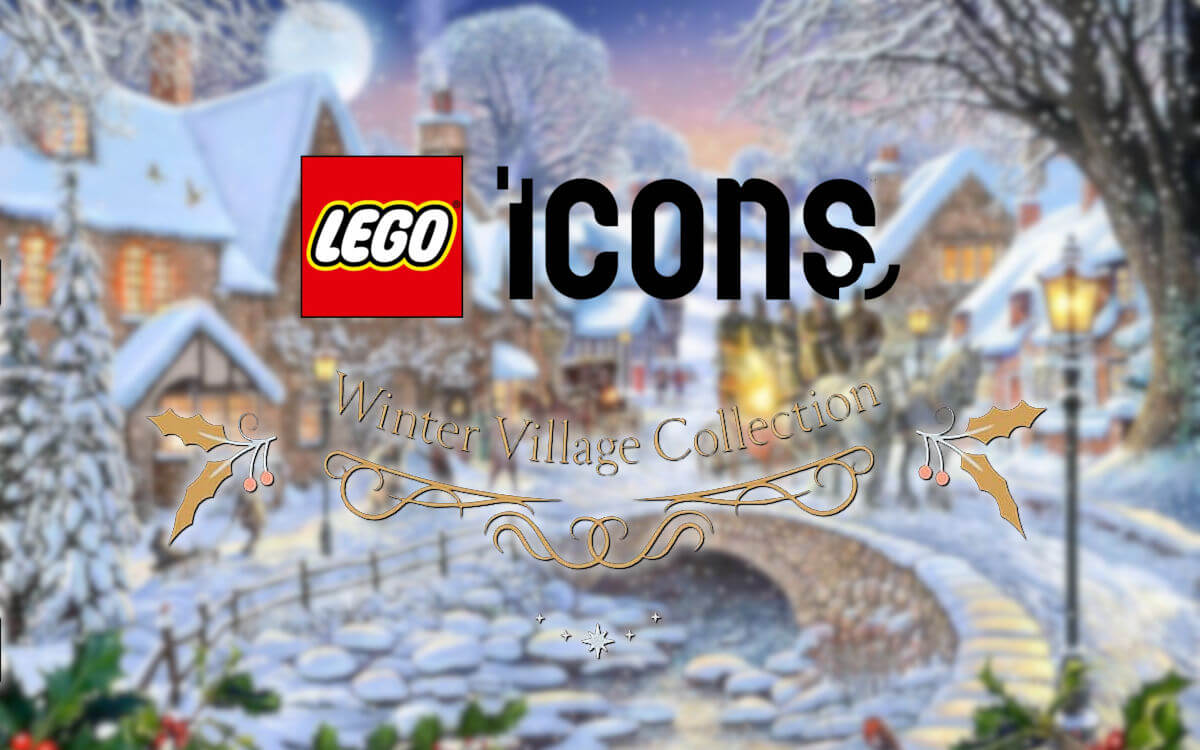 Like every year for Christmas time, there will again be new a Winter Village set in the LEGO Icons (formerly Creator Expert) theme this year. A few details about it were already known for a little while. Now we have more precise information about what the set will be about.
Just like last year's Winter Village set 10293 Santa's Visit, this year's set will also cost $99.99. However, it is possible that like many other 2022 sets, this one will also be affected by the price increases. If that's the case, the set will probably to cost $129.99. The Winter Village will also again be released in October, but unusually on the 3rd and not on the 1st as it's normally the case.
But now we come directly to the more interesting news. According to an official description of the set, which comes from a certified LEGO online retailer, this year's Winter Village will be named "Holiday Main Street". The set will consist of 2 stores: a toy store and a music store. Both shops, which are said to be very similar to those in the Harry Potter Hogsmeade set, will feature the shop owner's apartment above.
In addition to the buildings, the 1514 pieces of the set include a festive tram with space for 4 minifigures and the corresponding stop. The tram can even be motorized by adding LEGO powered up components. However, these are not included as standard and must be purchased separately, which is also the case with the rails.
Not too much is known about the minifigures yet, but it's safe to assume that at least some shoppers and the shop owners are included.
Name: Holiday Main Street
Set Number: 10308
Pieces: 1514
Minifigures: ?
Release: October 3rd 2022
Price: $99.99
Official description of the LEGO 10308 Holiday Main Street:
"Overflowing with Christmas cheer, the LEGO Holiday Main Street set (10308) is the latest addition to the popular LEGO Winter Village collection. Build an adorable village Christmas scene, with a toy shop, music store and shoppers, shop owners and their cosy apartments. Then build the tram and get it ready to take the shoppers home after their pleasant time outside. What better way to travel than in a festive tram? Delight in building all the details of this vehicle, including seating for 4 minifigures. You can even motorize the model by adding LEGO Powered Up and your own rails and lights (all sold separately). Explore all the details of the toy shop and music shop. There are gifts in each of them, as well as a detailed apartment above each where the shop owner can rest after a busy day. Other details include a tram stop and a child mailing a letter to Santa. The set also contains 4 building booklets, so the whole family can enjoy building together."