LEGO Marvel: Huge Black Panther bust revealed
Sep 7, 2022
Comments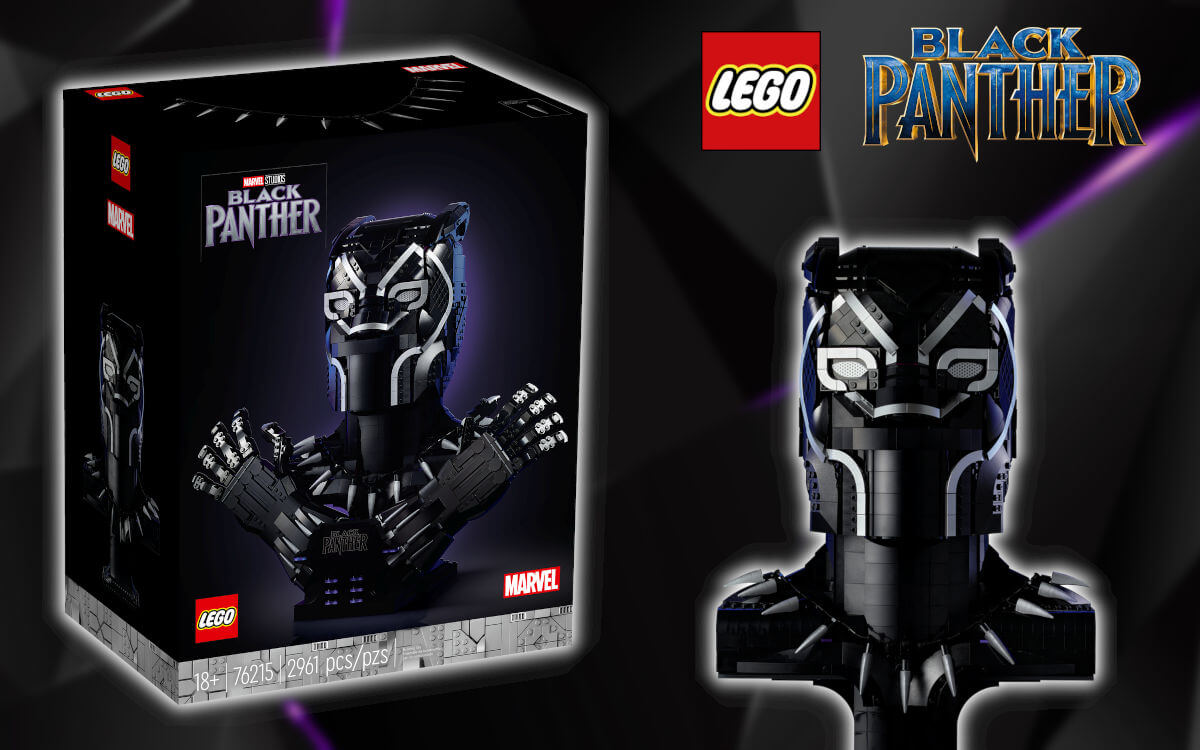 Unexpectedly LEGO just revealed a new Marvel 18+ set. Matching the new movie Wakanda Forever, the set is going to be be a huge bust of Black Panther. Priced at $349.99, it'll be released on October 1st and will be available exclusively at LEGO for now.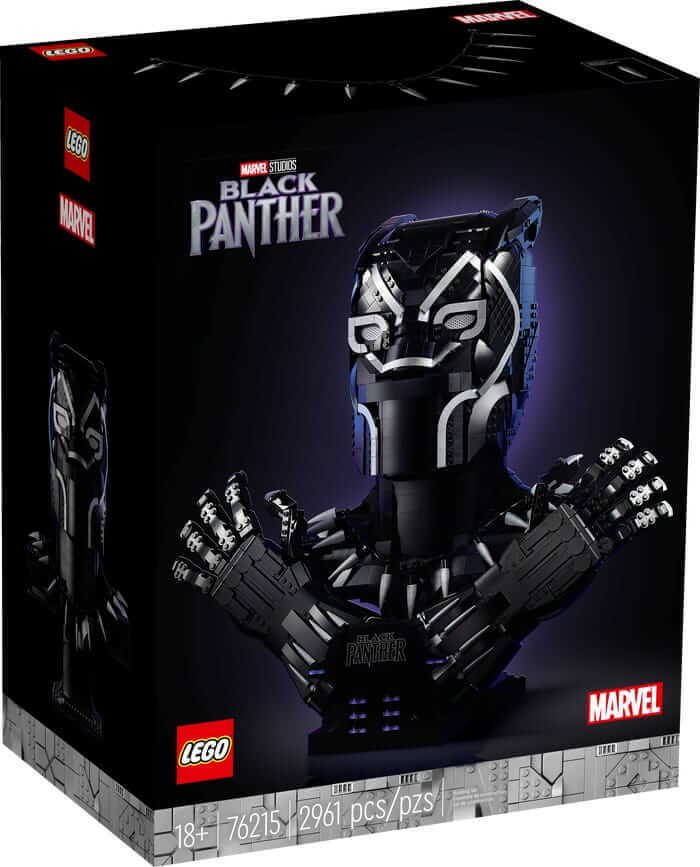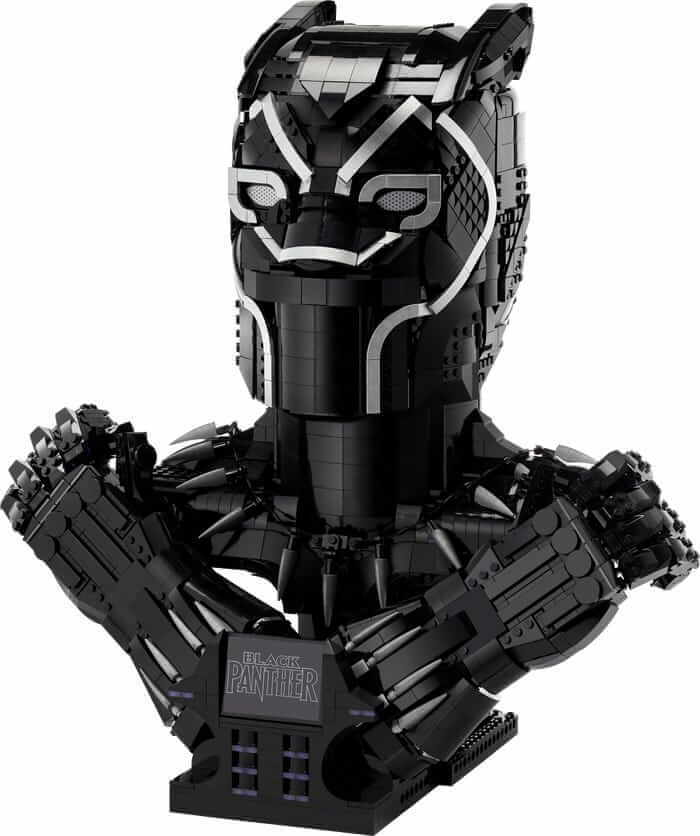 The bust consists of a total of 2961 pieces. It measures 46 cm in height and 39 cm in width and should therefore actually be a life-size model.
The gloves or forearms are attached to the front of the base in the iconic Black Panther pose. There is also a sign with the Black Panther logo and the chain that can be hung around the neck. All of these are separately removable.
Name: Black Panther
Set Number: 76215
Pieces: 2961
Minifigures:
Release: October 1st 2022
Price: $349.99
According to previous rumours, this set (76215 Black Panther bust) was originally supposed to be a Hulkbuster. But fans who were looking forward to this can breathe a sigh of relief. The Hulkbuster will probably also be released with a different set number. Even if it isn't yet clear when.