LEGO Super Mario: The Mighty Bowser revealed
Jul 7, 2022
Comments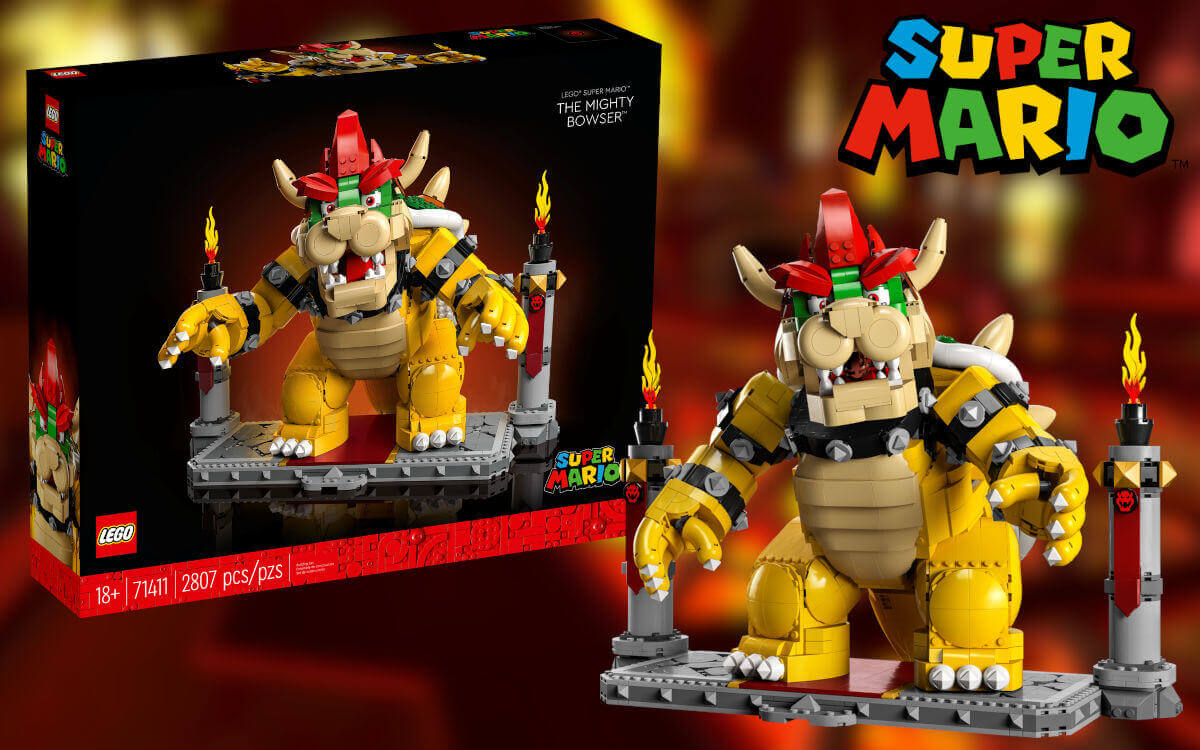 Attention LEGO Super Mario fans! Following up on the last D2C set of the Super Mario series, the question mark block, a large buildable version of the villain Bowser will be released this year.
Comprising 2807 pieces, the set is a 29cm high and wide replica of Mario's opponent from the video games. Among the parts, particularly large rounded ones and cones, which represent the spikes on the back shell, stand out.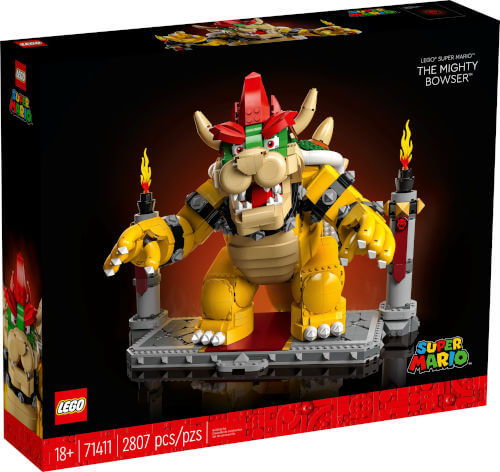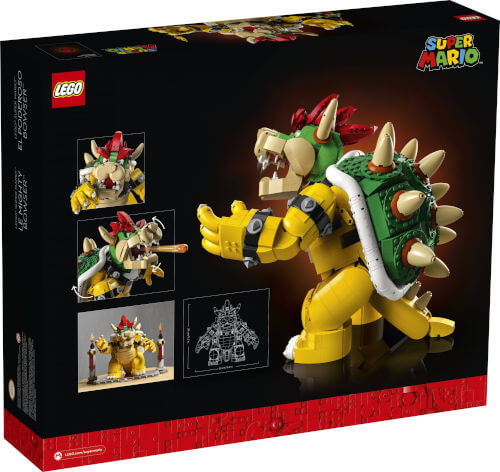 In addition to the large figure, some of the parts also flow into the included pedestal, on which Bowser can be displayed. This consists of 2 pillars with torches on them as well as a stony floor with a dark red carpet and brings out the feeling of Bowser's castle.
Unfortunately, Minifigures are not included in this Super Mario set either. The set will be available for $269.99 from October 1st.
Name: The Mighty Bowser
Set Number: 71411
Pieces: 2807
Minifigures: 0
Release: October 1st
Price: $269.99