LEGO Super Mario 71426: Piranha Plant revealed!
Sep 21, 2023
Comments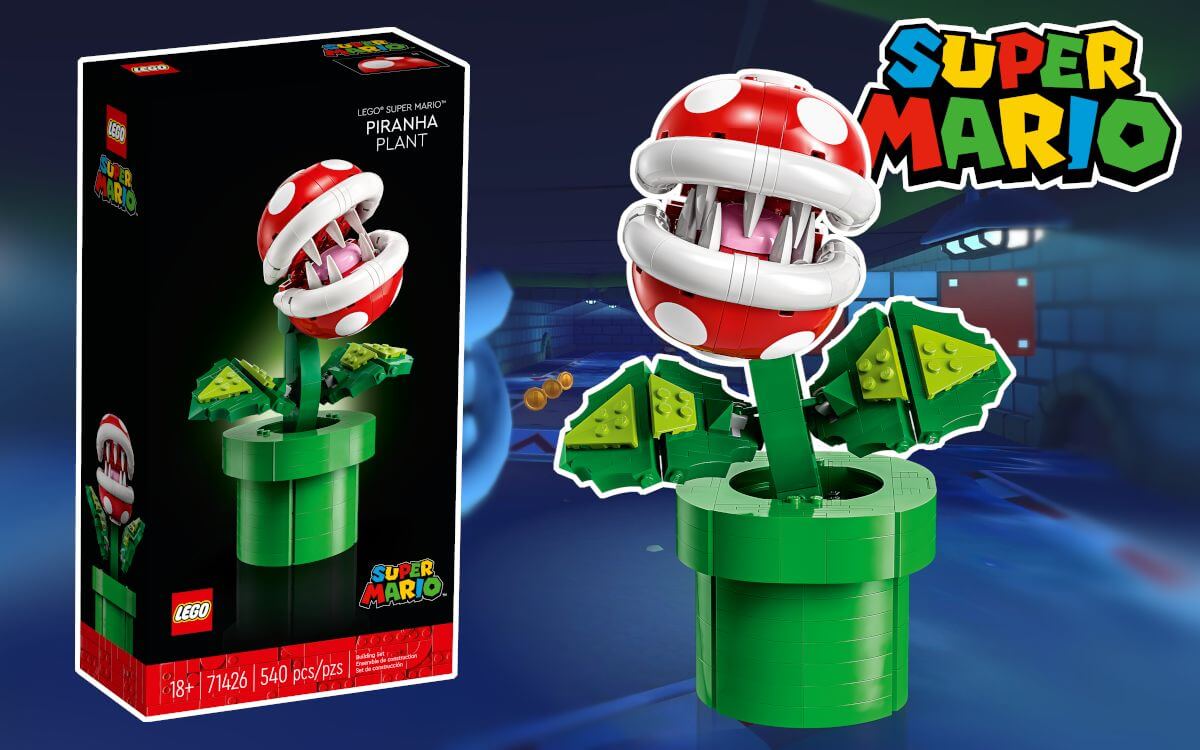 This year's LEGO Super Mario direct to consumer set has finally been revealed! As the successor to the big Bowser from last year, the famous Piranha Plant from the video games will be coming out in 2023!
The set will be available from November 6th and will be sold exclusively at official LEGO shops for now.
Although not quite as big as the other Super Mario D2C sets of recent years, priced at $59.99 it'll be a smaller model of the Super Mario icon.
The Piranha Plant includes 540 LEGO bricks from which the plant itself and the end of the green pipe are built. The plant can be adjusted in the pipe and its mouth can also be opened and closed. The assembled the set has a height of 23cm/9in.
Name: Piranha Plant
Set Number: 71426
Release: November 6th
Price: $59.99
Pieces: 540
Minifigures: 0
What do you think of the new LEGO Piranha Plant? Let us know in the comments!