LEGO 71045 Collectable Minfigures Series 25: First look
Oct 30, 2023
21 Comments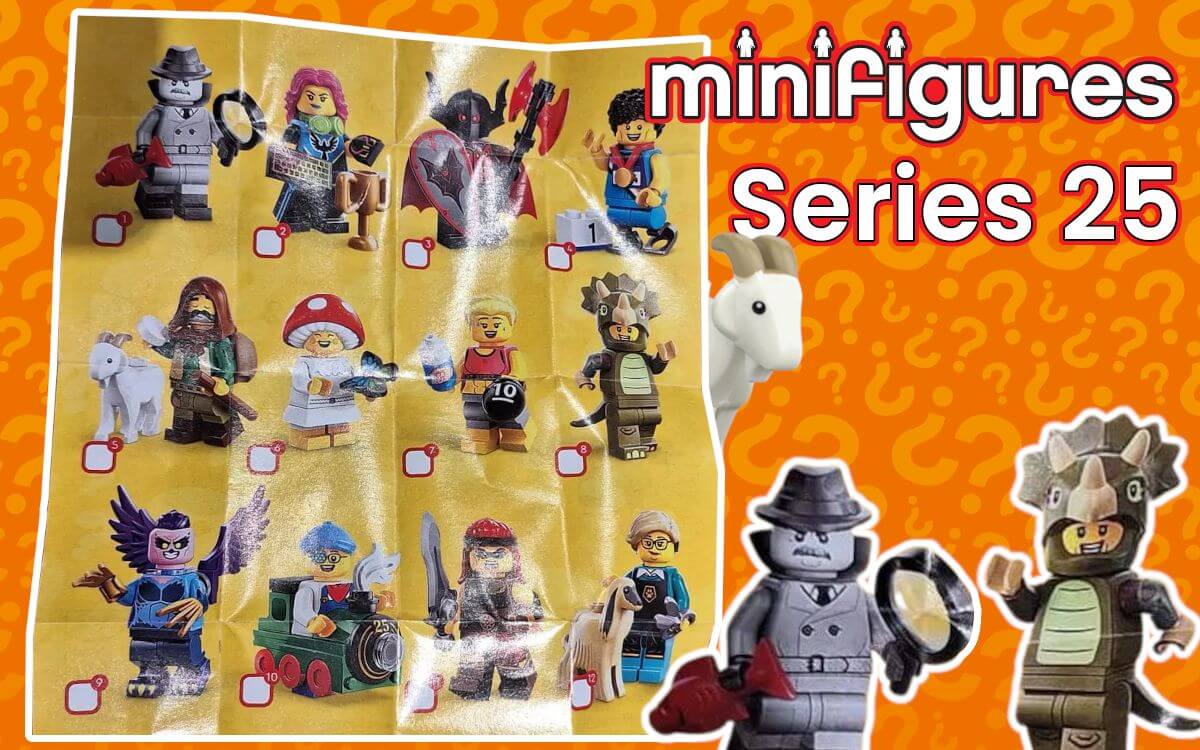 Having already taken a first look at the new modular building yesterday, another new LEGO leak has now surfaced! Giving us an image of the next series of Minifigures.
The new LEGO Collectable Minifigures Series 25 is rumored to be released on January 1st and will be the first of 3 new series' coming out next year. As usual the packs will again cost $4.99 each.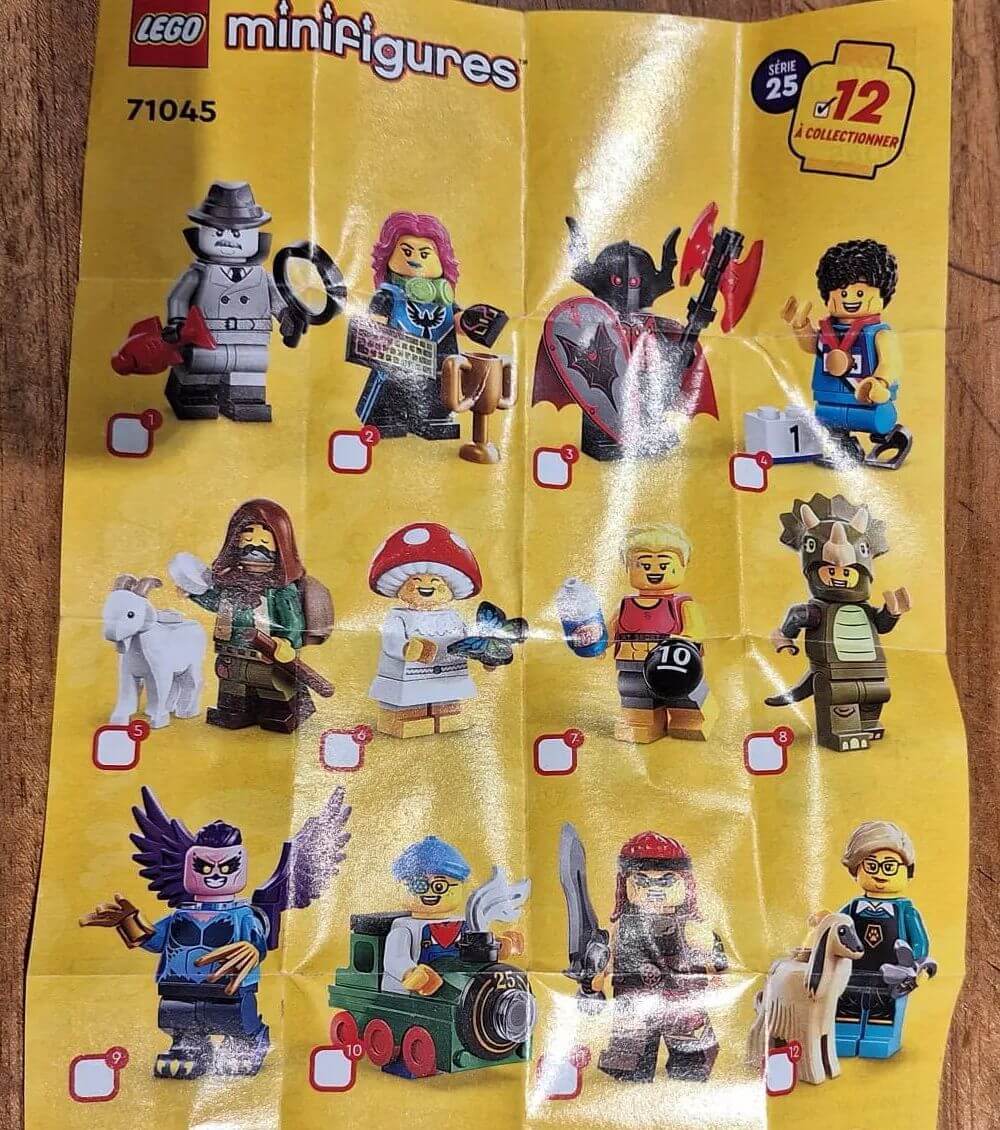 All LEGO Series 25 Minifigures:
Noir Detective
Gamer Girl
Basil the Bat Lord
Paralympics Athlete
Goatherd
Kid with Mushroom Hat
Weightlifter
Guy in Triceratops Costume
Raven
Kid in Locomotive
Barbarian
Dog Groomer
As always, the new Minifigures come with lots of great new parts and molds. This time one of the highlights is probably the new LEGO goat after more than 10 years!
Name: Minifigures Series 25
Number: 71045
Release: January 1st
Price: $4.99 each
What do you think of the new LEGO Collectable Minifigures? Let us know in the comments!