LEGO Icons 10326 Natural History Museum: First look
Oct 29, 2023
13 Comments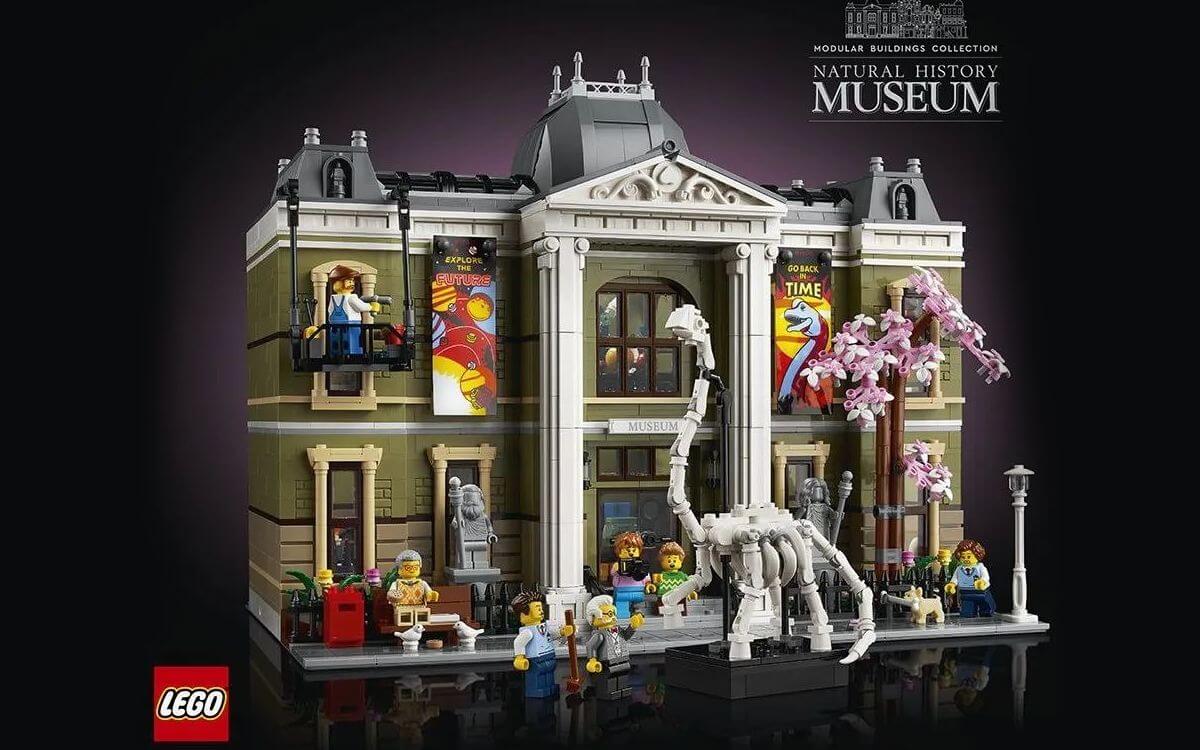 Following the Dune Ornithopter being the first LEGO Icons 2024 set revealed, first images of the next Modular Building have finally surfaced!
As has long been rumored, the new modular will be a Natural History Museum. The set is expected to already be released on December 1st this year for $299.99 and will consist of 4014 pieces making it the biggest modular ever.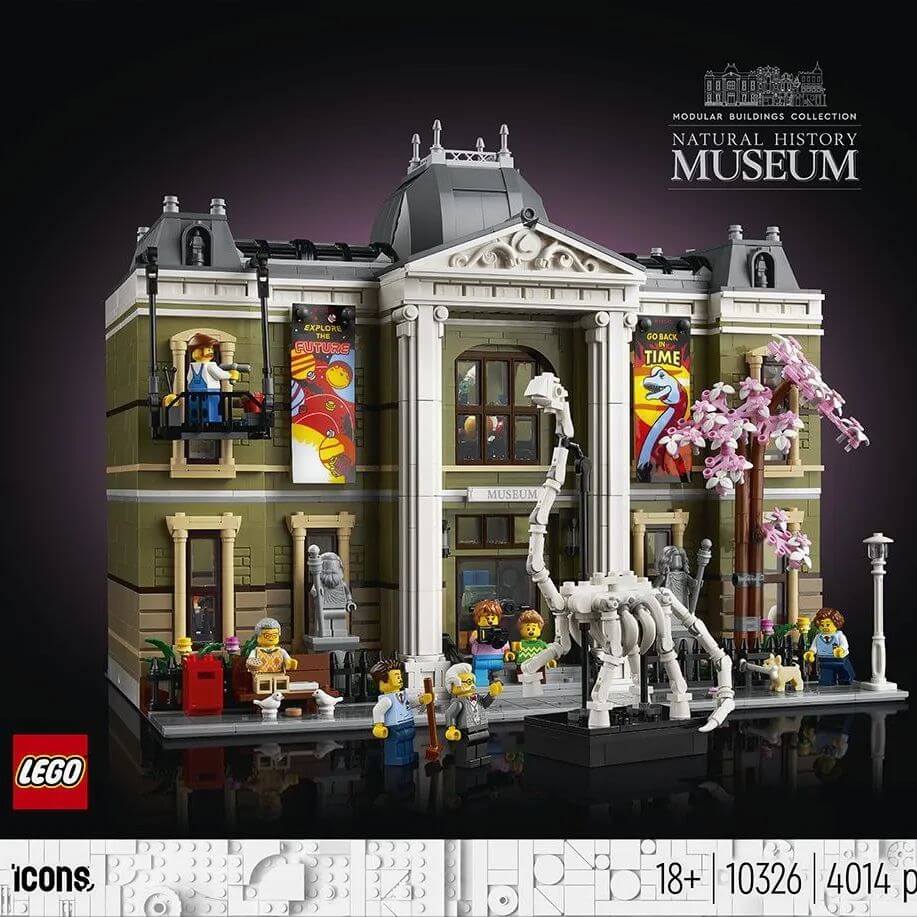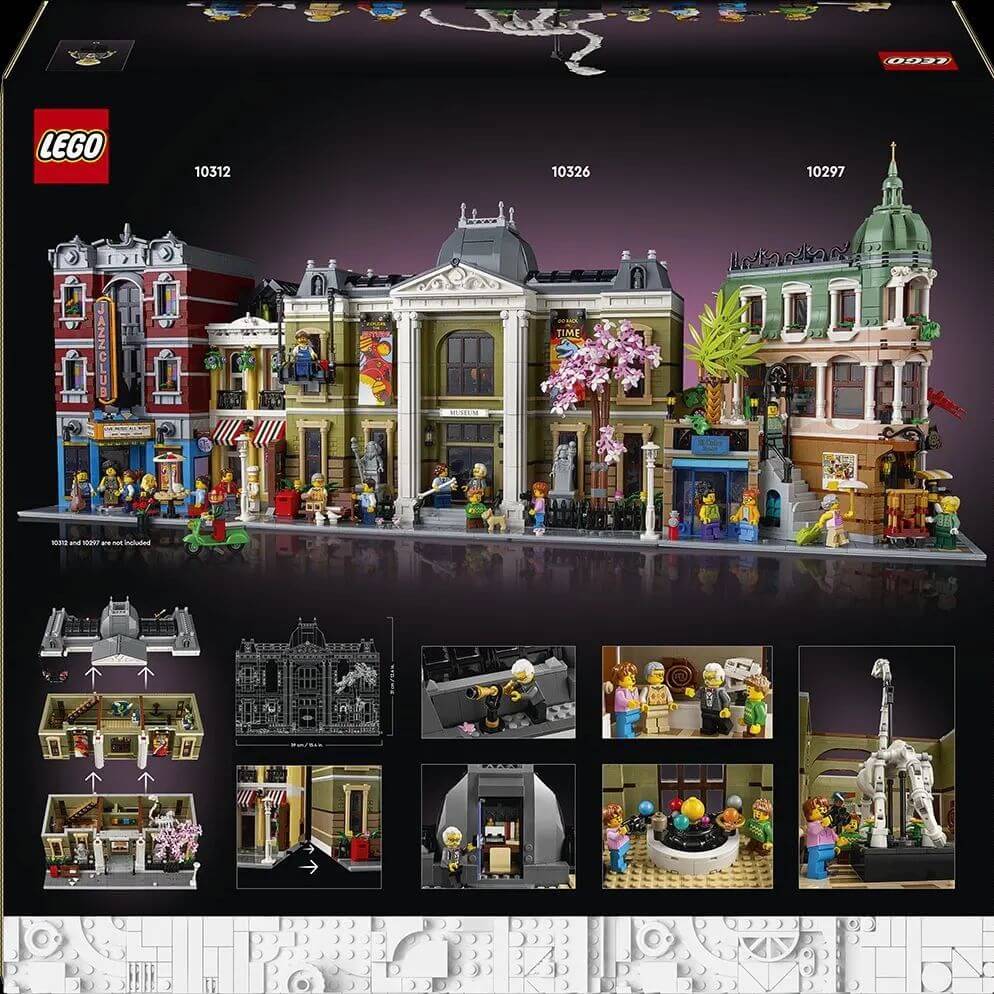 The building with olive, white facade and grey roof stands on two baseplates and is 39cm wide and 26cm deep. The museum consists of 3 floors which can be taken apart to take a look inside.
At the bottom of the entrance hall there's a large Brachiosaurus skeleton. The two lower floors have various other exhibitions as well as some stairs on the side which lead up to the roof of the building. Up inside the dome on the roof, the museum curator's office is located.
The set also includes 7 Minifigures, including the curator, a painter, caretaker and several guests.
Name: Natural History Museum
Set Number: 10326
Release: December 1st
Price: $299.99
Pieces: 4014
Minifigures: 7
What do you think about the new LEGO Modular? Let us know in the comments!